06.06.2019
On June 06, 2019, AEB held a panel session at SPIEF 2019 "CHALLENGES AND OPPORTUNITIES FOR BUSINESS IN RUSSIAN-EUROPEAN RELATIONS TODAY - AND IN THE FUTURE".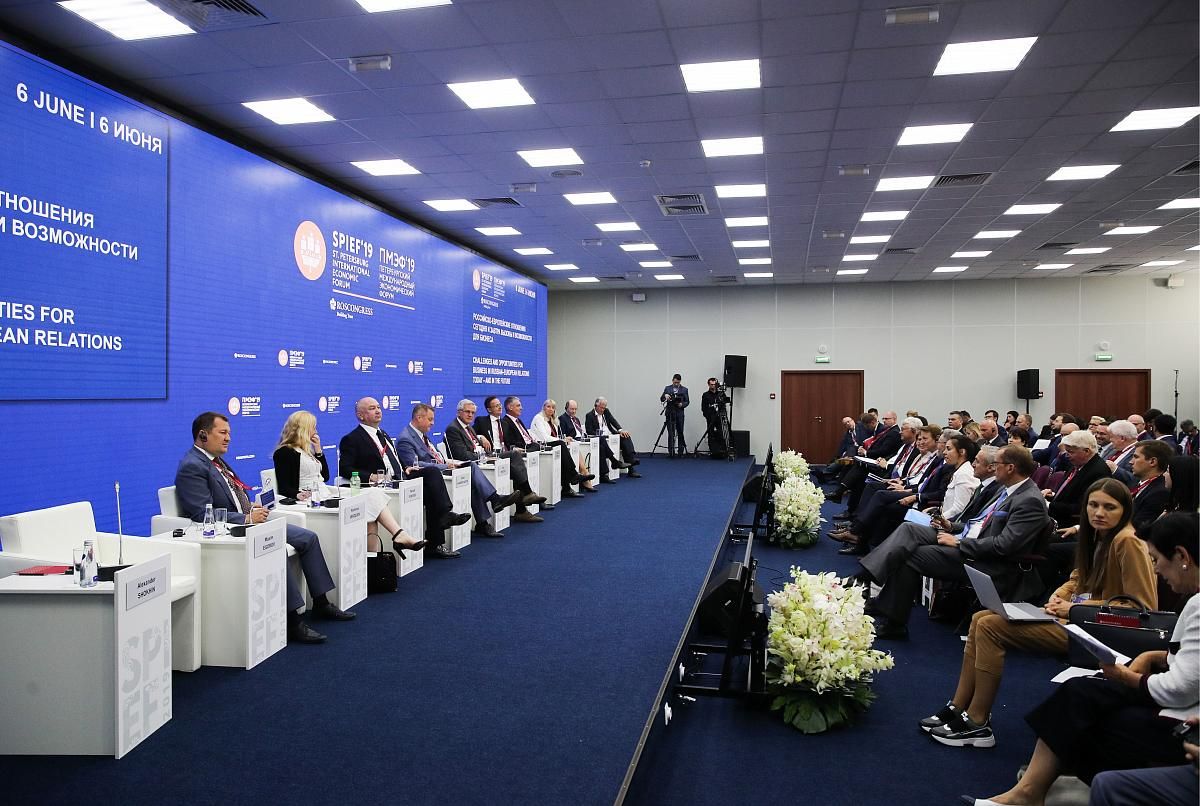 Johan Vanderplaetse, Chairman of the AEB Board; Senior Vice President, President in Russia and the CIS, Schneider Electric, moderated the dicussion.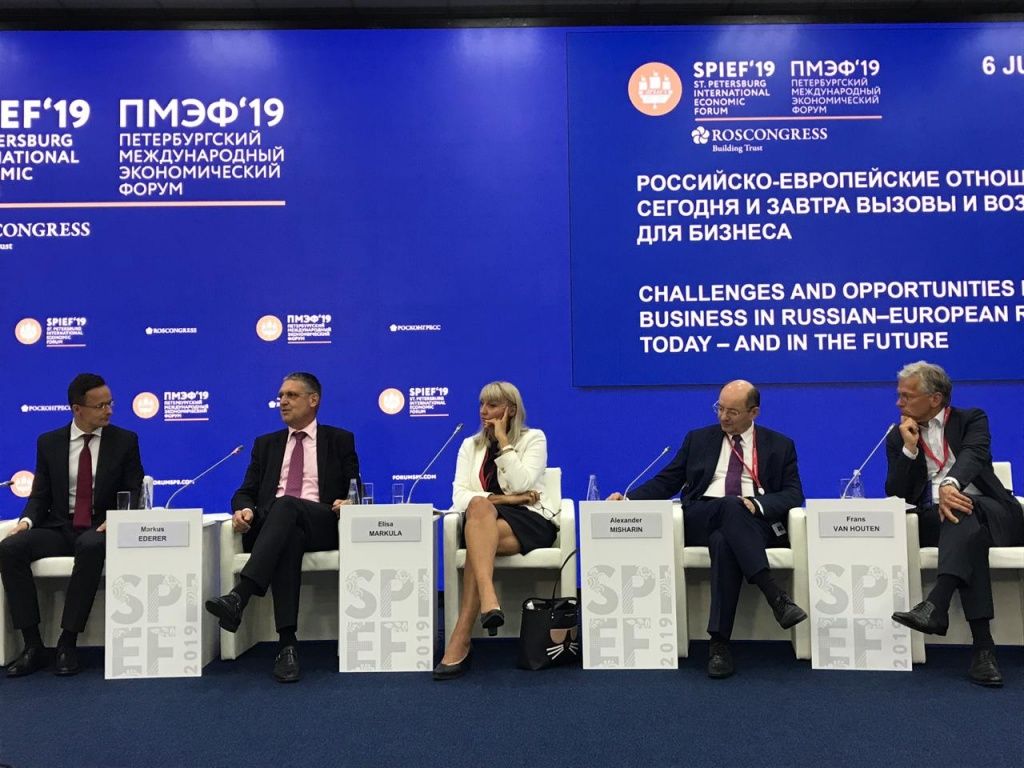 The following panelists delivered their speeches: Markus Ederer, EU Ambassador to the Russian Federation;Kris Peeters, Deputy Prime-Minister, Belgium; Peter Szijjarto, Minister of Foreign Affairs and Trade of Hungary; Elisa Markula, President, Chief Executive Officer, Tikkurila Oyj; Alexander Misharin, Deputy  General Director, Russian Railways; Nenad Popovic, Minister for Innovation and Technological Development of the Republic of Serbia; Florence Verzelen, Executive Vice- President, member of the Board, Dassault Systèmes; Frans Adrianus van Houten, Chief Executive Officer, Chairman of the Management Board, Chairman of the Executive Committee, Royal Philips NV and Alexander Shokhin, President, Russian Union of Industrialists and Entrepreneurs.
The speakers marked out, that business continues to work and achieve results, despite the uneasy political relations between Russia and the European Union. Economic cooperation between Russia and Europe has a great potential based on geographical, historical and cultural prerequisites. The rapid technological development, opening up new markets and business opportunities is another incentive to building partnerships. European manufacturers continue to believe in the Russian marking. They are expanding their investments in Russia and are looking for new solutions in cooperation with Russian enterprises.