04.09.2019
On 4 September Frank Schauff, AEB CEO, as a panelist and Michael Akim, Chairman of the Working Group on modernisation and innovations, as a moderator took part in the business dialogue "Russia–Europe" in the frame of the Eastern Economic Forum.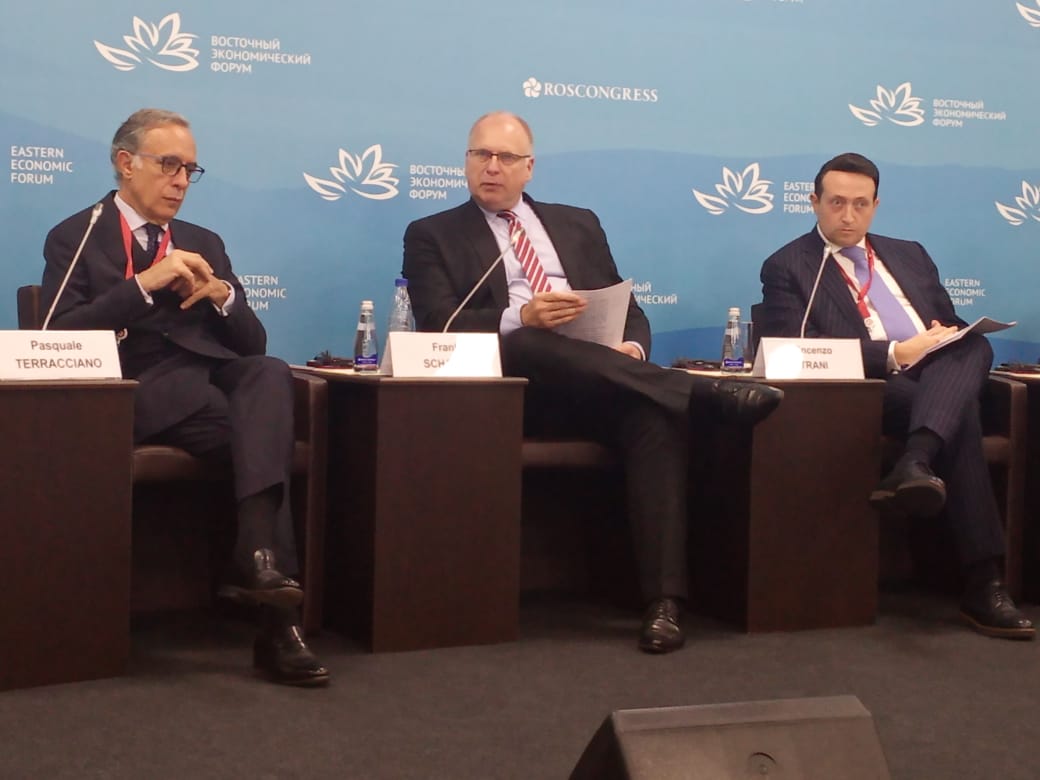 Among other participants were 
Gianni Bardazzi
— Vice President for Russia and Caspian Region, Maire Tecnimont SpA;
 Dmitriy Kolpashnikov
— General Director, Dielectric Cable Systems; 
Carlo Palasciano Villamagna
— General Director, Enel Russia; 
Pasquale Terracciano
— Ambassador Extraordinary and Plenipotentiary of the Italian Republic to the Russian Federation; 
Vincenzo Trani
— President, Italian-Russian Chamber of Commerce and a front row participant 
Denis Askinadze
— Deputy General Director, Far East and Baikal Region Development Fund.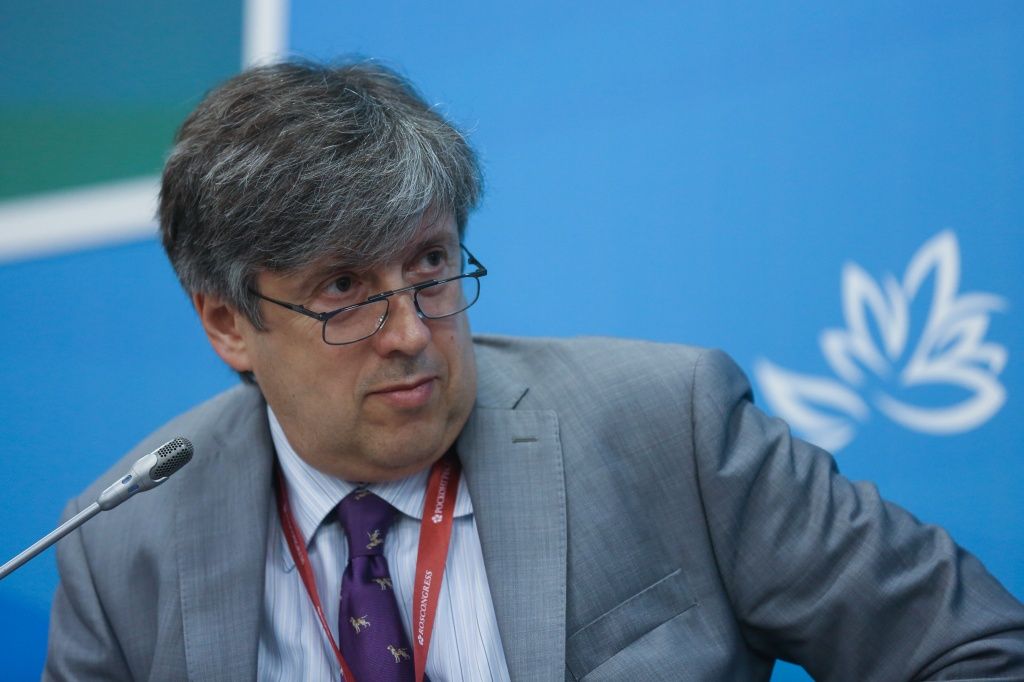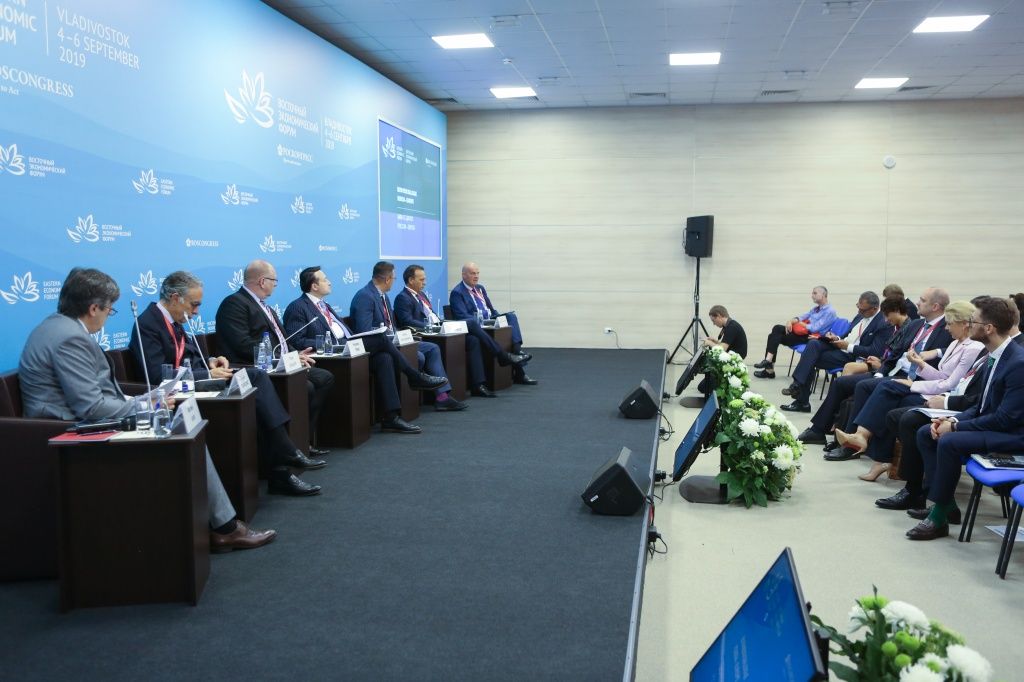 Photo 1 Michael Akim, moderator, AEB WG on modernisation and innovations
Photo 2 Participants of the panel discussion 
The panelists discussed the possible contribution of European companies to the development of the Far East economy and the prospects of implementing sustainable development principles in the transition to a "circular economy" in a geographically remote region of Russia.
In his speech, Frank Schauff described the Far East as an "interface" between Europe and Asia. Speaking about the global trend of business transition to a more resource-efficient economy, he spoke about the Association's own experience: for two years now, the polymer waste collection and recycling project has been actively developing.