12.04.2016
On 12 April 2016, a "Country Special Russia" session was organised in cooperation with VDMA (German Engineering Federation) in the framework of the BAUMA 2016 exhibition in Munich.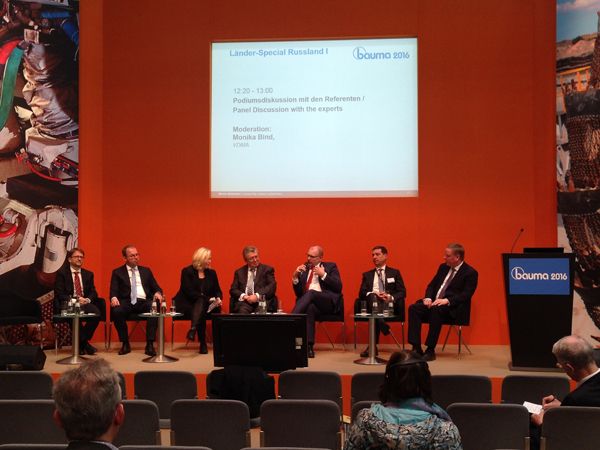 Frank Schauff, AEB CEO, participated in this session and made a presentation of the AEB and the Construction Equipment Committee.
L–R: Ullrich Umann, Correspondent, Germany Trade and Investment Moscow; Joerg Bongartz, Head of Eastern Europe, Deutsche Bank Frankfurt; Monika Bind, moderator, VDMA; Reinhold Festge, President, VDMA; Frank Schauff, AEB CEO; Nikolay von Seela, Managing Director, Liebherr Russland; Sven Flasshoff, Managing Director, VDMA Russia.