31.03.2017
On 30 March 2017 Frank Schauff, AEB CEO and AEB Product Conformity Assessment Committee members had a meeting with Arman Shakkaliev, Head of the technical regulation and accreditation department of the Eurasian Economic Commission (EEC).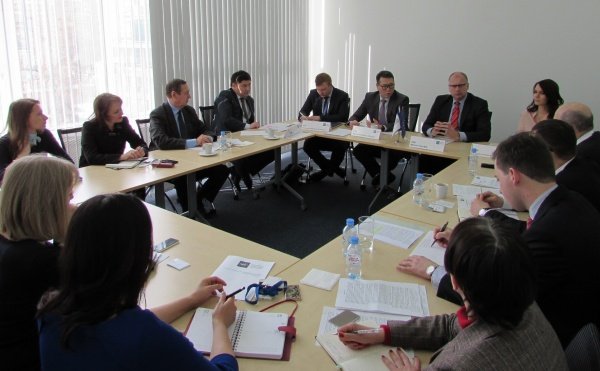 Dr. Schauff
stressed the importance of the cooperation between AEB and EEC and said that the Commission can rely on AEB members' expertise. He also noted that AEB, being the main representative of the interests of foreign investors in Russia, is ready to be a facilitator in cooperation between EEC and EU. The meeting participants discussed problems related to technical regulations of the Customs Union and EAEU and issues, such as non-recognition of production audit results produced in third countries, status of the 1958 Geneva agreement, and many others.
Dr. Schauff
and
Mr. Shakkaliev
agreed to hold meetings on a regular basis.