25.10.2019
On October 24-25, 2019, the AEB top-level representatives: Johan Vanderplaetse, Chairman of the AEB Board, Frank Schauff, AEB CEO and Philippe Pegorier, AEB Board Deputy chairman, participated in the panel sessions of the XII Eurasian Forum that took place in Verona in the Palace of the Gran Guardia (Palazzo della Gran Guardia).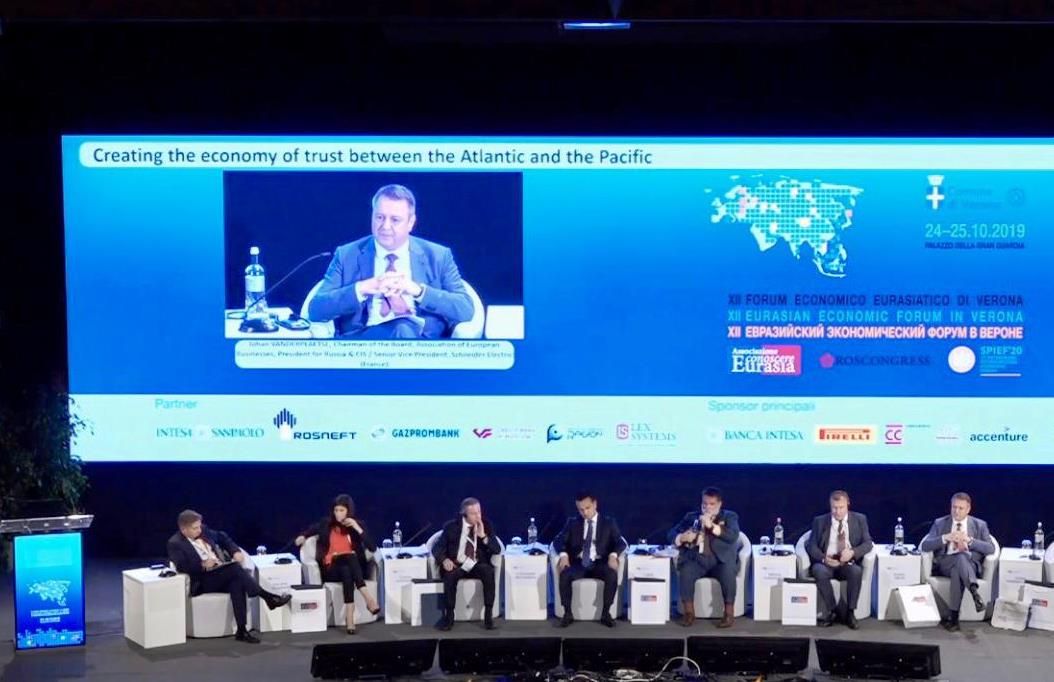 The Forum was organised by the Association Conoscere Eurasia and the Roscongress Foundation with the support of co-organizers: the AEB and RSPP.
Among the key speakers of the Forum were Igor Sechin, President and CEO, Rosneft (Russia), Romano Prodi, President, Foundation for Worldwide Cooperation; Prime Minister of Italy, 1996–1998, 2006–2008, Robert Dudley, Group Chief Executive, BP , Andrey Kostin, President and Chairman of the Management Board, VTB Bank and others.
The main subjects of the forum in Verona were the geopolitical processes in the Greater Eurasia and innovations as a result of the everyday creativity. Under these topics the participants discussed the key issues in economics, finances,  Systemic challenges of the global energy, geopolitics, innovative infrastructure and others.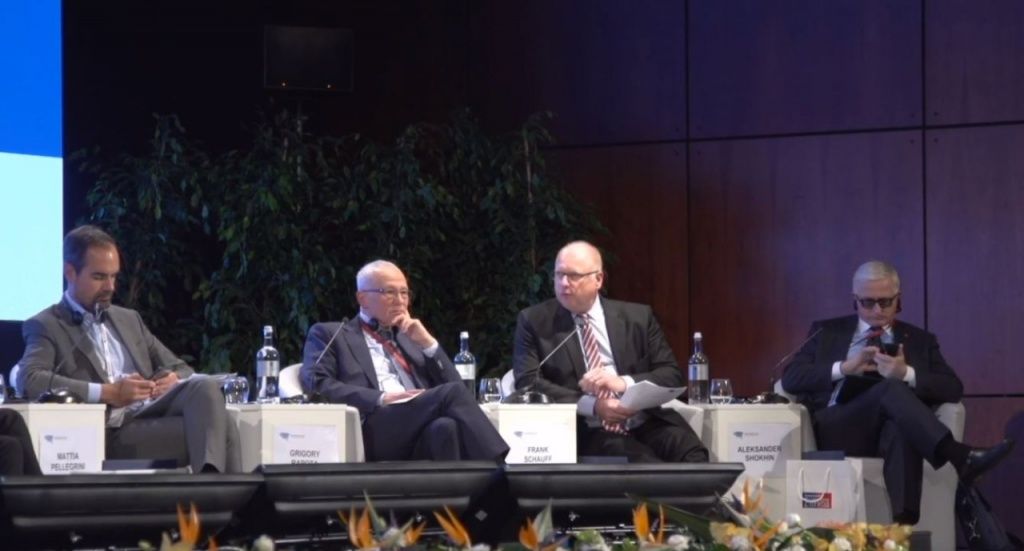 On October 24, the AEB CEO Frank Schauff took part in the first session of the Forum «Can business play a constructive role in the geopolitics of today?»
Later the same day the AEB Chairman Johan Vanderplaetse delived a speech at the panel session «Creating a cooperative economy from the Atlantic to the Pacific», which was moderated by the Deputy Chairperson of the AEB Board Philippe Pegorier.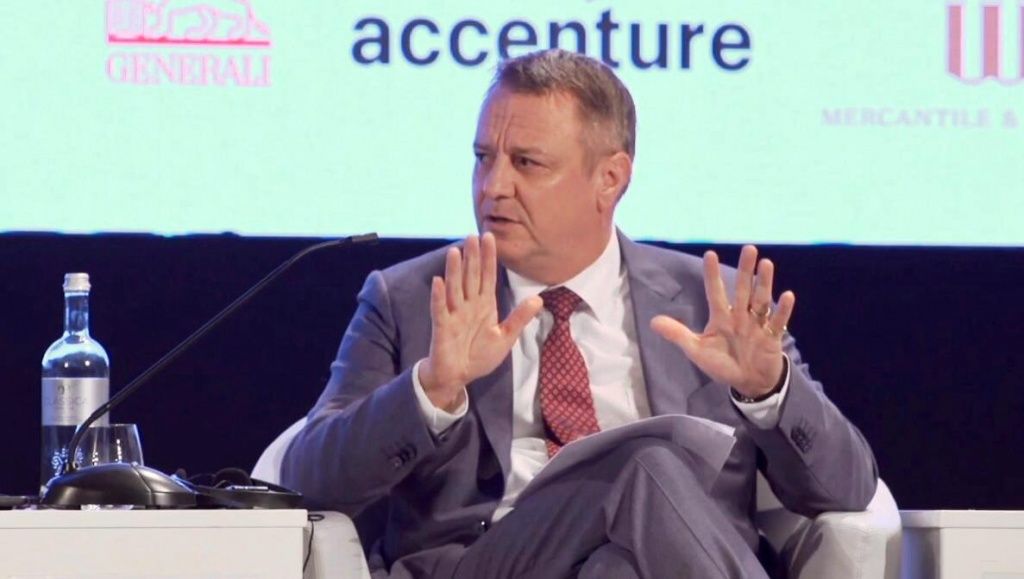 The Forum traditionally brought together key representatives of the public authorities and business community of Russia, Italy, Turkey, Germany, India, Austria, France and other countries.