08.12.2021
On December 04, 2021, Tadzio Schilling, AEB CEO, and Johan Vanderplaetse, AEB Chairman of the Board, attended the annual Amcham awards ceremony and holiday gala dinner at the Lotte Hotel Moscow.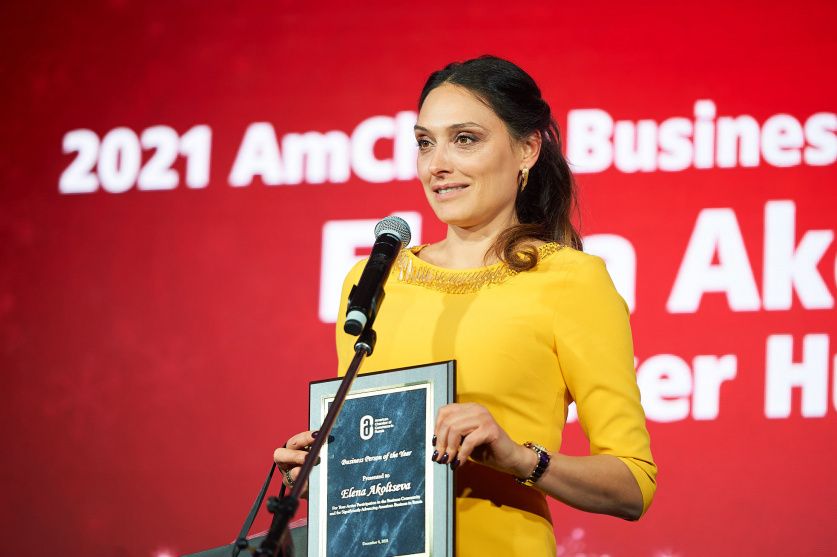 Elena Akoltseva, President of Baker Hughes in Russia and the CIS, won the Business Person of the Year award. Baker Hughes has recently become an AEB member as well, we heartily congratulate Elena with the victory and hope for the fruitful cooperation!
Alexis Rodzianko, President of the American Chamber of Commerce in Russia was awarded the AmCham Glen Waller Award for the significant advancement of U.S.-Russia relations.