11.12.2019
On December 11, 2019, the AEB representatives met with the Governor of the Voronezh region Alexander Gusev.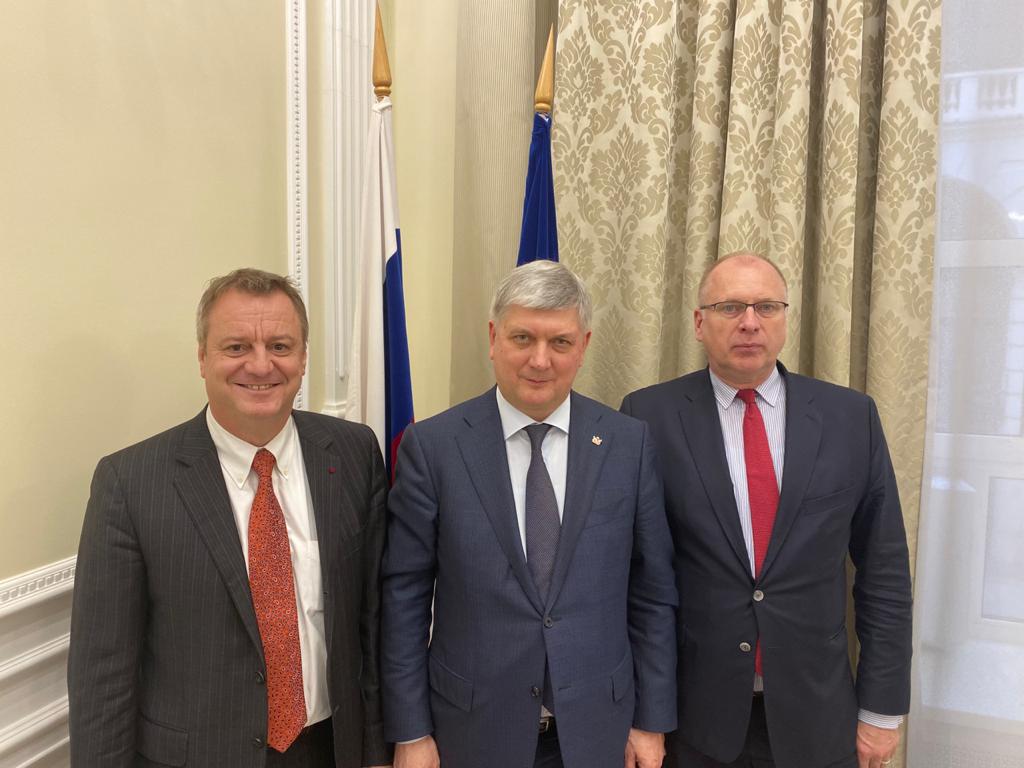 On behalf of the AEB the meeting was attended by Johan Vanderplaetse, Chairman of the AEB Board, Frank Schauff, AEB CEO, as well as representatives of several member companies: Edgars Puzo, CEO of Atos, Dmitry Kashin, CEO of BMA Russland, and Lilia Kiseleva, Head of Legal Department of Bionorica, Ltd. 
The meeting was held within the framework of the presentation of the Special economic zone and the investment potential of the Voronezh region.
Alexander Gusev spoke in detail about the competitive advantages of the region, its investment structure, as well as the main measures of state support for investors.
It was decided to hold a presentation of investment opportunities in the Voronezh region for AEB member companies in 2020.
Photo (L-R): Johan Vanderplaetse, Alexander Gusev, Frank Schauff