09.09.2019
On September 5, 2019 the AEB representatives, Dr. Frank Schauff, CEO, and Olga Silnitskaya, Committees Coordinator, took part in the meeting of the International Roundtable of Household Appliance Manufacturer Associations (IRHMA) in Seoul, South Korea.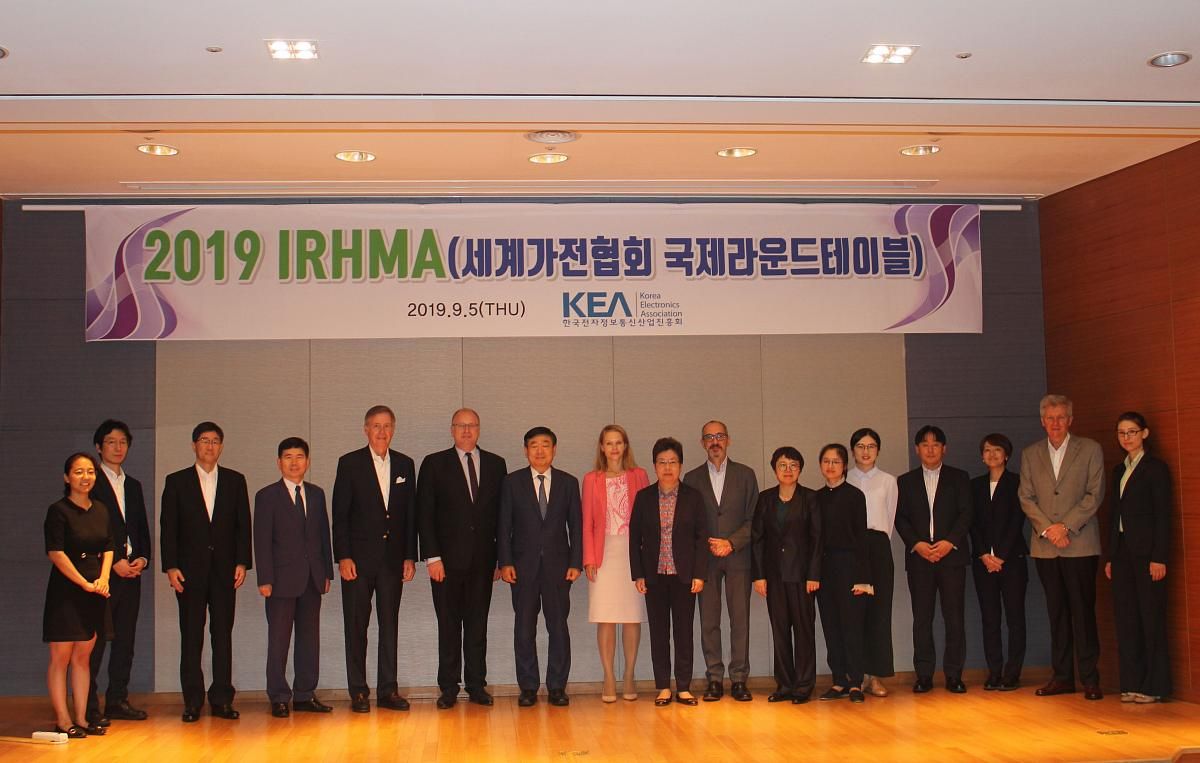 The meeting was also attended by the representatives of  Association of Home Appliance Manufacturers (AHAM - United States of America and Canada); Home Appliance Europe (APPLiA); China Household Electrical Appliances Association (CHEAA - China); Japanese Electrical Manufacturers' Association (JEMA - Japan) and  Korea Electronics (KEA - Korea).
 The participants discussed recent developments around circular economy, requirement for eco-design and energy efficiency labelling, connectivity and cyber security in home appliance industry, as well as two joint statements – on Free Trade and Cybersecurity. 
The next IRHMA meeting will take place in Moscow in 2020. 
4.1. IRHMA Joint Statement on Cybersecurity(final).pdf

View/Open
4.2. IRHMA Joint Statement on Free Trade(final).pdf

View/Open