13.04.2018
On April 13, 2018, the AEB organised the round table "Partnership in digital technologies as a way of going green" at the Krasnoyarsk Economic Forum.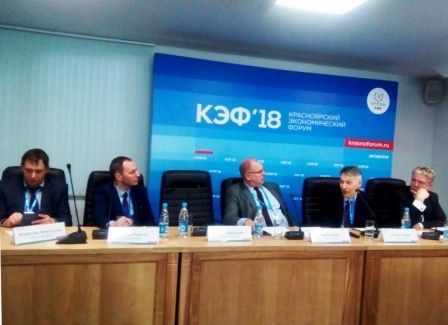 The event was moderated by the AEB CEO
Frank Schauff
. 
Alexey Grigoriev, METRO AG, Vladislav Nigmatullin, Unipro and Leonid Rakitin, Johnson Matthey, talked about digitalization trends in various industries that contribute to ecologization of businesses. 
Alberto Groff, Swiss Embassy in Moscow, presented the experience of Switzerland in digitalization and sustainable development.