11.07.2017
On 11 July, 2017 during the Innoprom - 2017 the AEB organised joint session of AEB Machine Building Committee and AEB working group for Modernization and Innovation "Transport engineering in search of compromise. Modernization. Localization. Specialization".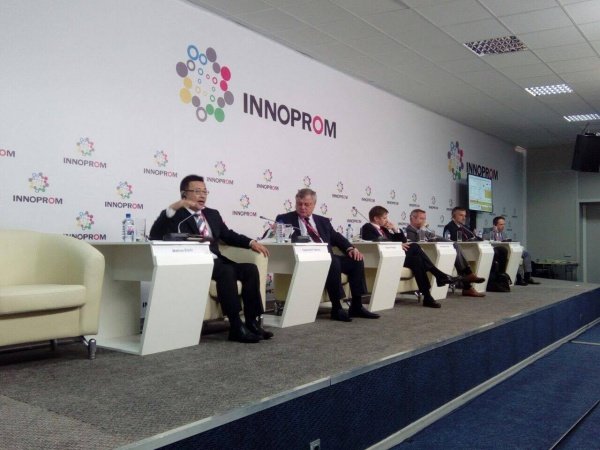 Michael Akim, Chairman of the Work Group on Modernization and Innovations of the Association of European Businesses; Vice-President of АВВ Russia moderated the session.
 During the participants were: Philippe Pegorier, AEB Board member, President, Alstom Transport; Eiichi Makino, Automotive Parts Localization Director, AVTOVAZ-Renault-Nissan Purchasing Organization; Johan Vanderplaetse, Senior Vice-President of Schneider Electric; Valentin Gapanovich, President, Association of Railway Equipment Manufacturers; Thierry Lassus, Head of ABB Railway Infrastructure and E-Bus Initiative, ABB Switzerland.