13.10.2021
The Russian Energy Week (REW 2021) opened on October 13th, 2021, with the AEB Panel Session "The Impact of Europe's Green Pivot on Russian-European Cooperation in Energy".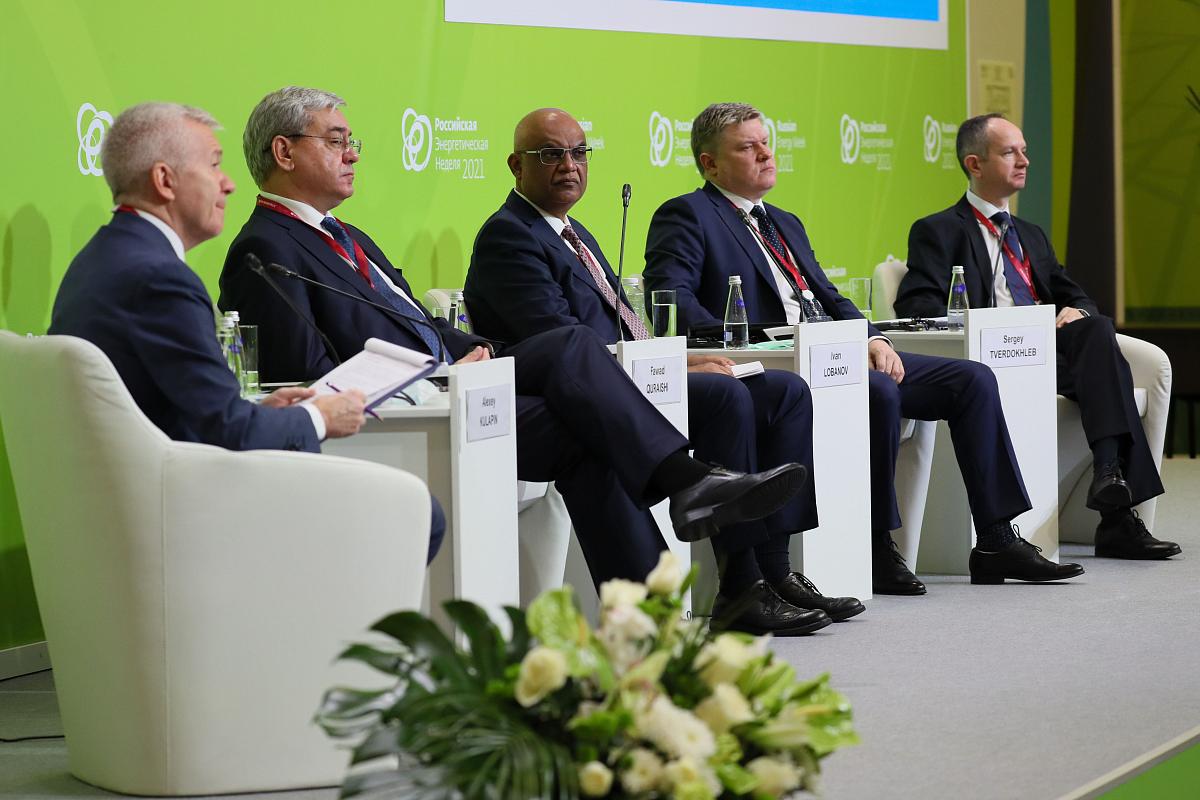 The session was moderated by Ernesto Ferlenghi, Chairman of the Energy Committee, Chairman of the Coordination Committee of the AEB Green Initiative.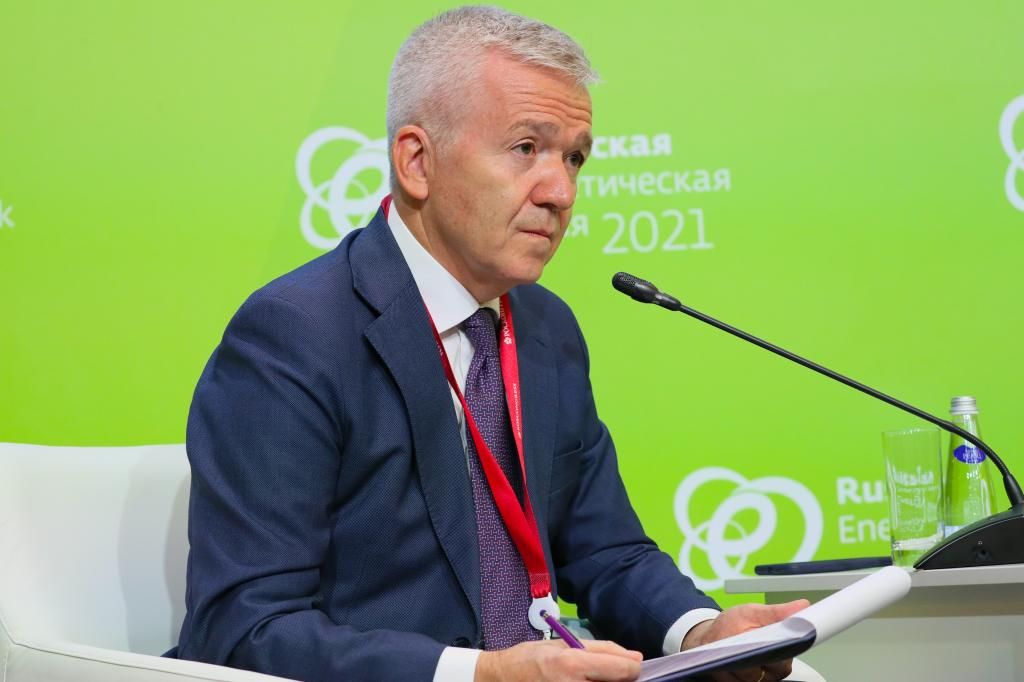 He noted that the European Green Deal is not just a new direction for the EU's climate policy, but also a radical change in its economic course that will have far-reaching consequences for its main trade and economic partners, including Russia. This is why it is so important to find new ways of technological cooperation and harmonization of national systems of carbon regulation, which will bring benefits to all parties, for the development of further relations between Russia and the EU.
The speakers at the AEB session were: Alexey Kulapin — General Director, Russian Energy Agency (REA) of the Ministry of Energy of Russia, Fawad Quraishi — Vice President for Safety, Labor Protection, Industrial Safety, Environmental Protection and Sustainable Development, Equinor, Ivan Lobanov — Rector, Plekhanov Russian University of Economics, Giuseppe Ricci — Chief Operating Officer Energy Evolution, Eni, Sergey Tverdokhleb — Deputy General Director for Special Projects and External Relations, MCC EuroChem, Ferenc Horvath — Special Envoy to the Chairman, MOL Group and Markus Ederer — Ambassador of the European Union to the Russian Federation.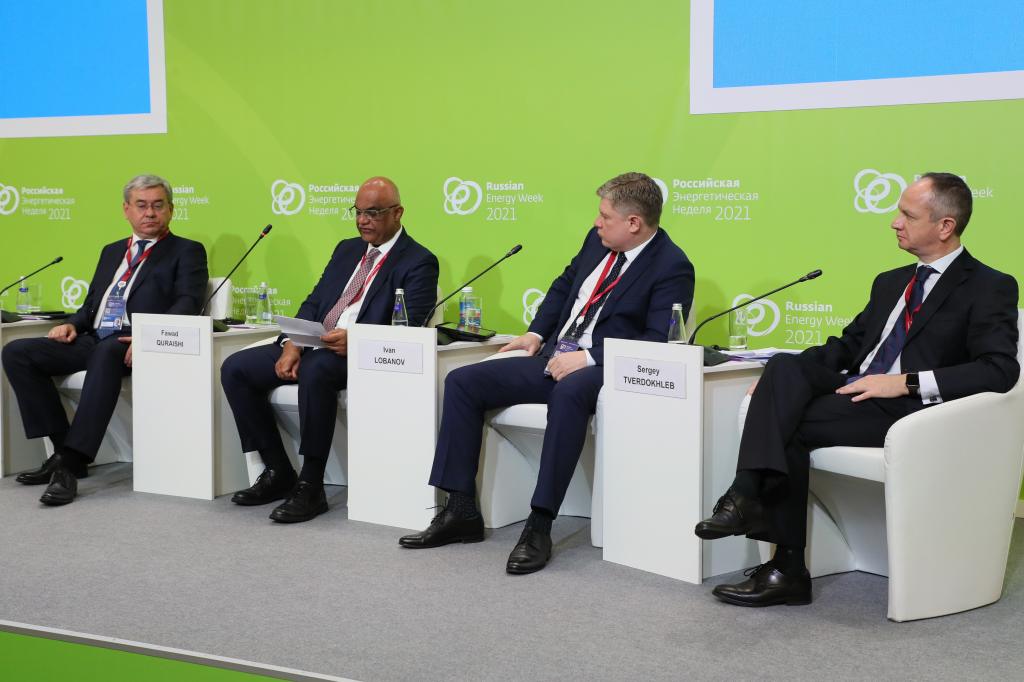 In addition, the front row speakers: Konstantin Dolgov — Deputy Chairman of the Committee on Economic Policy of the Federation Council of the Federal Assembly of the Russian Federation, Alexey Knizhnikov — Head of the Responsible Industry Programme, World Wide Fund for Nature (WWF) Russia and Aleksey Matveev — Deputy Chairman of the Board, Gazprombank also took part in the discussion.
During the session the participants noted that the EU goal of achieving carbon neutrality by 2050 means a review of the paradigm of European-Russian cooperation, including energy cooperation, which was based on the significant role of Russia in EU energy security and the significant contribution of European investors to the development of the Russian fuel and energy complex. Therefore, the European Green Deal is a challenge for the Russian fuel and energy complex, which plays a key role in world markets. 
The issue of particular concern for the Russian side became the project of Carbon Border Adjustment Mechanism (CBAM), published by the European Commission in July 2021, which might have a negative impact on Russian exports, lead to higher product costs and, in turn, aggravate competition on European markets. At the same time, the session participants noted that the CBAM affects a limited part of the Russian industries, which production is already quite energy intensive. The speakers concluded that the development of a national system of carbon regulation and its harmonization with international standards will help to mitigate the potential risks.
Photo (c) Roscongress