22.03.2018
On 20 March 2018 the AEB SHES Committee Security Subcommittee held an open event: "Cyber Security Checkups".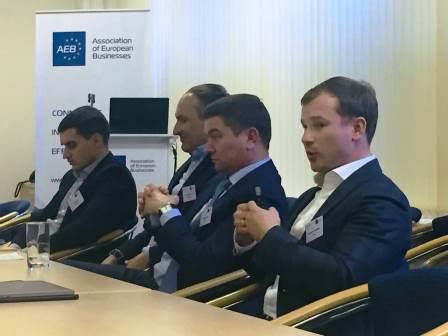 The event highlighted the issues of information security assesment, requirements for internal documentation, protection of sensitive information and provided an excellent platform for discussion and exchange of knowledge by professionals. 
A number of experts shared their expertise and gave recommendations on important cyber security matters.
Presentations of the participants are available 
HERE
Photo: L.-R.: Oleg Bezik, CSI Group; Dmitry Budanov, Security Sub-Committee Chairman, Elite Security Holding Company; Denis Saushkin, "ZKS"; Alexander Pisemsky, CSI Group