26.10.2018
On October 25, 2018,  the AEB Taxation Committee held a conference: "Intra-group transactions: challenges and trends".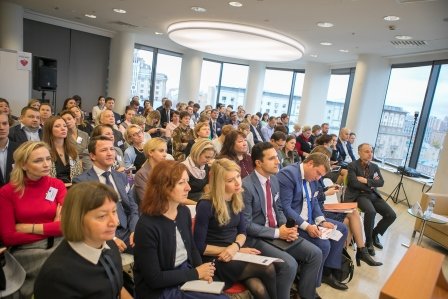 The event highlighted key issues of intra-group transactions including justification and documentary support of intra-group services, transfer pricing matters, VAT on electronically supplied intra-group services, recent court practice and other important tax matters and will provide an excellent platform for discussion and exchange of knowledge by professionals. 
Dzhangar Dzhalchinov, Dentons;  Nina Goulis, KPMG; Alexander Erasov, Bryan Cave Leighton Paisner; Arseny Seidov, Baker McKenzie;  Dmitry Kulakov, Deloitte; Anton Pischalnikov, PwC; Ksenia Litvinova, Pepeliaev Group and Lyusine Satiyan, EY, shared their expertise and gave recommendations on important tax matters. 
The event was moderated by Dr. Alina Lavrentieva, Chairperson of the AEB Taxation Committee, PwC, and Vadim Zaripov,  Deputy Chairperson of the AEB Taxation Committee, Pepeliaev Group.
Photo: participants of the event
More photos are available 
HERE