21.10.2019
On October 17, 2019, the Krasnodar Region Administration hosted a meeting of the Foreign Investment Advisory Council of the Governor of Krasnodar Region.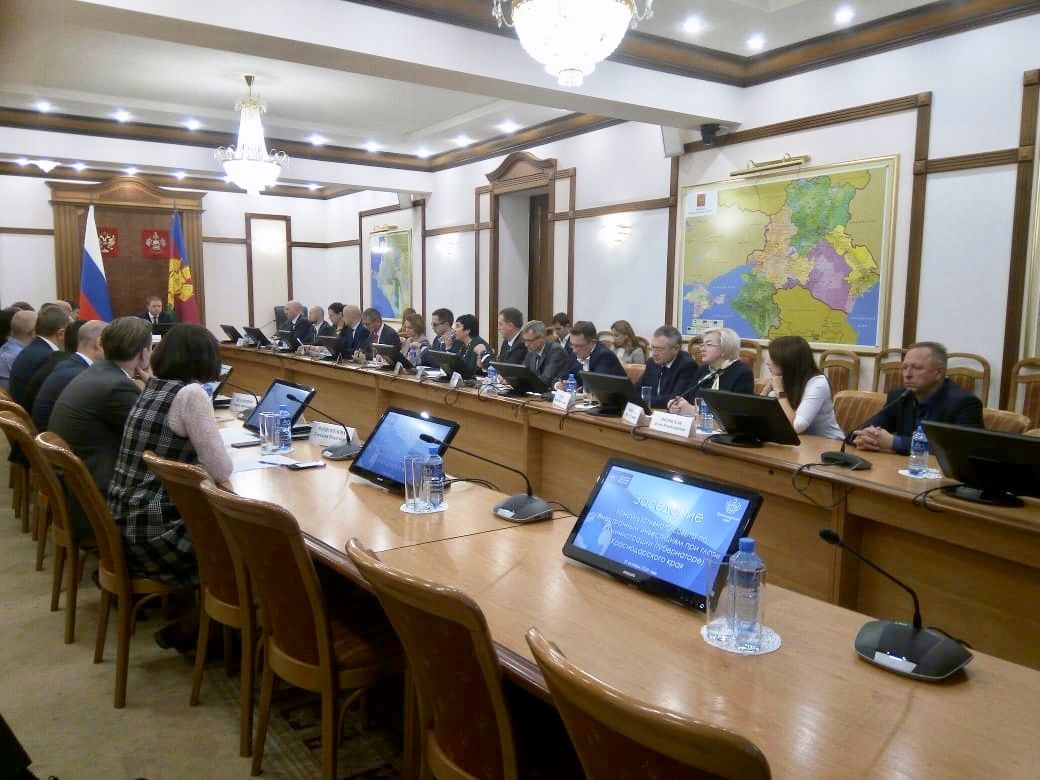 The meeting was held by Vasily Shvets, Deputy Governor of Krasnodar Region. 
At the meeting, a memorandum on cooperation with foreign investors in Krasnodar Region, prepared by member companies of the advisory council, was presented.  
Ruslan Kokarev, Executive Director of AEB, spoke about new types of investment projects of foreign companies and the creation of a number of centralized business service centers in Krasnodar, which serve business companies throughout Russia.
Oleg Zharko, Chairman of the Southern Regional Committee, Director for Corporate Affairs and Cooperation with State Authorities of the Danone Group of Companies in Russia, spoke about the restrictions that constrain the investment development of the Krasnodar Region.  
In the evening of the same day, the AEB Southern Regional Committee hosted a reception dedicated to the 16th anniversary of its activities. The reception was held in the historical building of BC "Central".
The platinum sponsor of the reception was Danone, while the gold sponsor was Philip Morris.
Banca Intesa, Vegaslex and ATOS were the silver sponsors of the event.