27.09.2022
On September 27, 2022, Tadzio Schilling, AEB CEO, spoke at the plenary session of the forum "The future of management professions. Top manager: 360° view".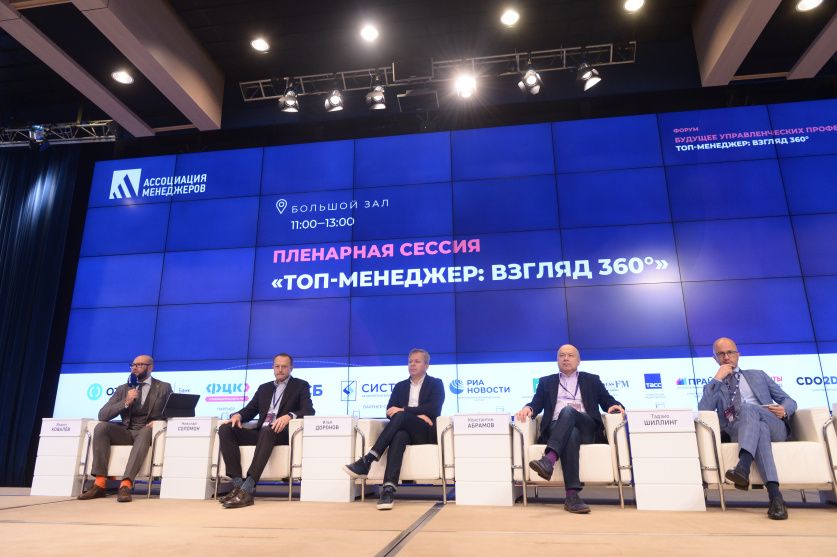 Forum participants - top managers of major companies and experts from the business community - discussed the trends in the development of management professions. 
Tadzio Schilling spoke about key trends in HR based on the examples of member companies of the Association. He noted that at the moment there is a change in the focus of the HR strategy from the centralization of processes and policies to personalization in individual units and divisions. 
The forum was held for the 4th time and this year it was dedicated to the adaptation of management methods to the rapid changes in the business landscape provoked by the global economic and social transformations. During the fruitful discussion, the speakers looked for answers to such questions as: how to transform business in the current reality with maximum efficiency, how companies adapt to digital changes, how a manager's personal brand affects business performance.