16.12.2021
On December 16, 2021, the AEB Taxation Committee held its traditional annual conference. The event was attended by over 170 participants and highlighted developments of the international taxation as well as the recent and upcoming amendments to the Russian taxation legislation.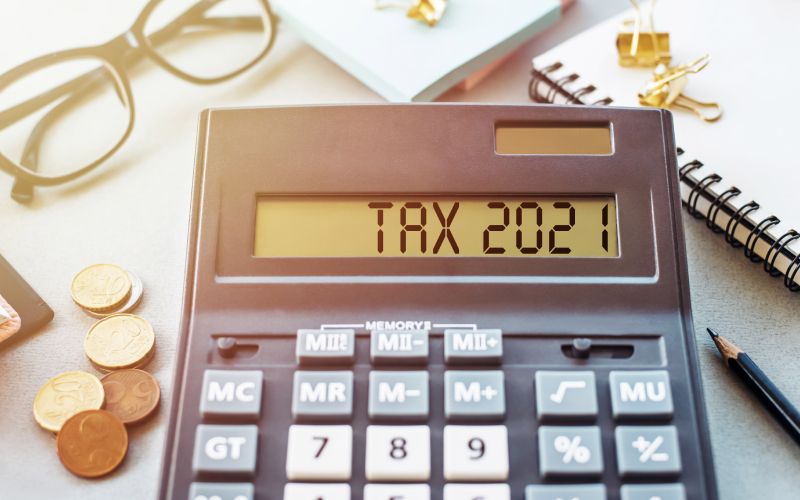 Yulia Shepeleva, Deputy Head of the Federal Tax Service of the Russian Federation and Leonid Shilin, Head of AEOI Division of the Federal Tax Service of the Russian Federation were the event's distinguished guests. Ms Shepeleva and Mr Shilin spoke about the BEPS 2.0 initiative development and the implementation of the basic principles of the taxation of the international companies in Russia.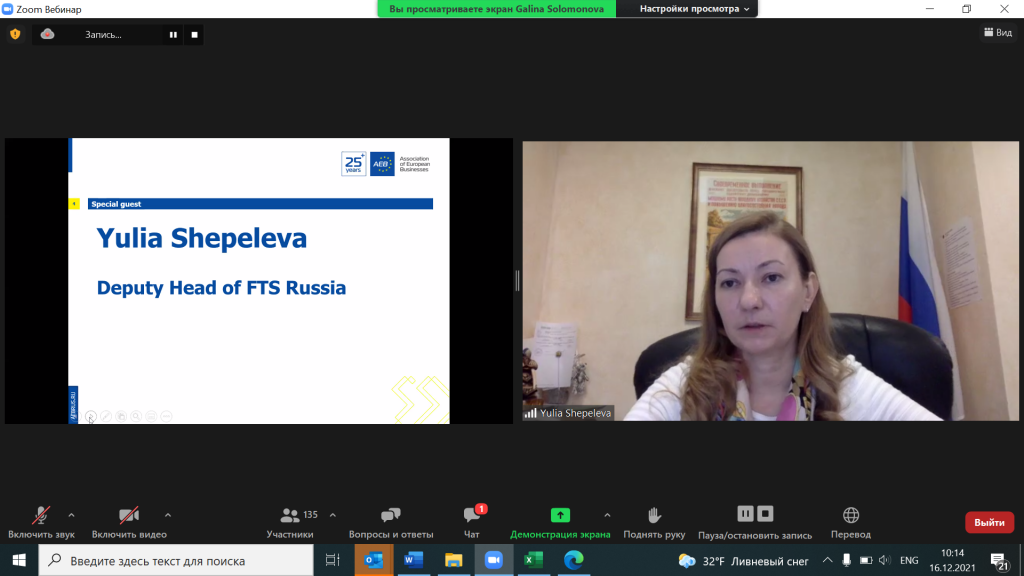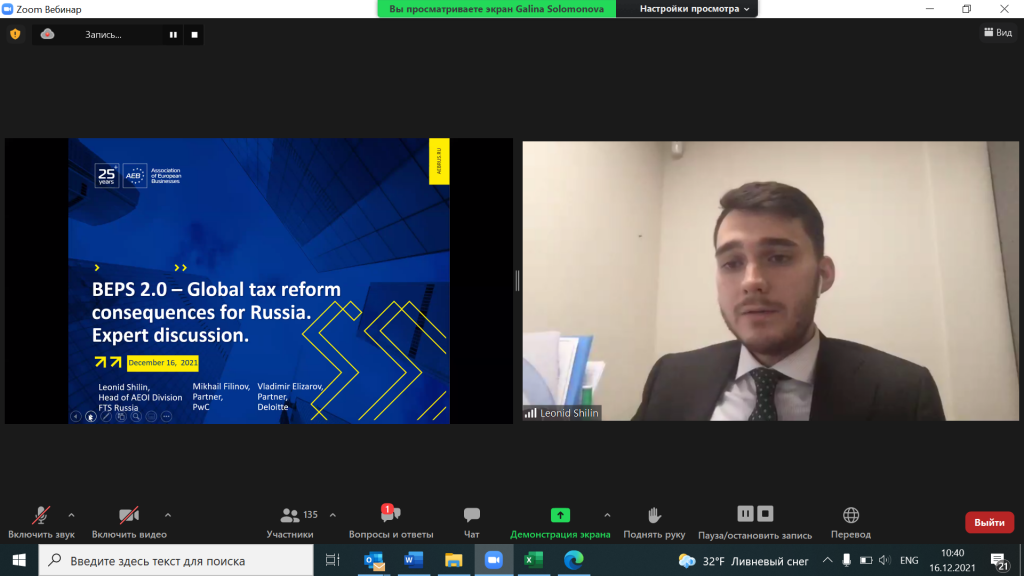 The meeting was opened by Tadzio Schilling, AEB CEO and moderated by Alina Lavrentieva, the AEB Taxation Committee Chairperson, EY. During the opening speech Mr Schilling read the greeting message by Senator Anatoliy Artamonov, Chairman of the Federation Council Committee on Budget and Financial Markets, addressed to the participants of the conference.
The event provided an excellent platform for discussion and exchange of expertise by professionals. In the first session of the event the AEB experts overviewed global tax reform (BEPS 2.0) and amendments to the international tax treaties. 
Another interesting expert discussion took place during the second session of the conference and was dedicated to tax benefits and investments. The AEB experts also discussed the new requitements to the localization of accounting databases in Russia and the issues of tax control outside of tax audits.
Experts at the event were: Mikhail Filinov, PwC, Vladimir Elizarov, Deloitte, Andrey Grachev, Eversheds Sutherland, Nina Goulis, KPMG, Andrey Sulin, EY, Anton Nikiforov, Pepeliaev Group, Sergey Semenov, Taxology, Marina Tokunova, Baker McKenzie, Dmitry Kirillov, Lidings, and Alexander Erasov, BCLP. 
Andrey Wakar, the AEB Taxation Committee Deputy Chair, IKEA, presented a summary of the Committee's activities during 2021. 
Alexey Lyudvik, the AEB Taxation Committee Deputy Chair, VW Group, concluded the event with a closing speech.
Annual Conference of the AEB Taxation Committee 16.12.21.pdf

View/Open