15.04.2020
We would like to inform you that the AEB North-Western Regional Committee (NWRC) has now new Chair elected by the members of the Steering Committee of the NWRC and approved by the AEB Board on 15 April 2020: Anton Rassadin, Head of Corporate Communications, GR, BSH Russia.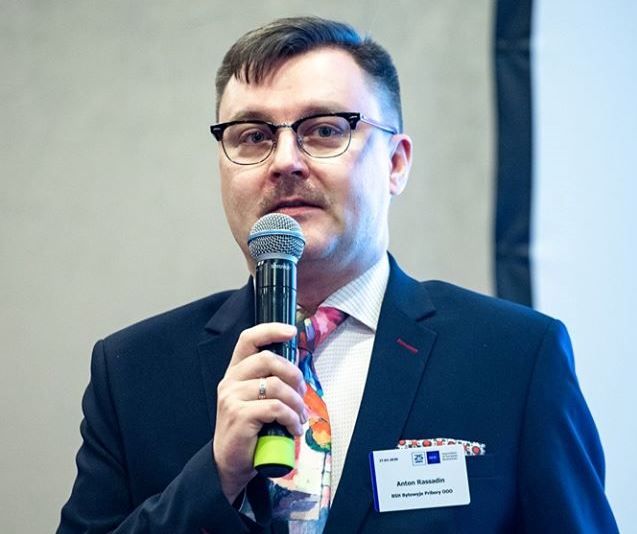 Andreas Bitzi (quality partners), who was elected Chair of the NWRC by the Steering Committee after the Annual General Meeting held on 27 February 2020, had to give up his chairmanship after four years of successful lead, since he was also elected as a chair of the AEB SME committee and decided to take the lead for the development of the latter AEB committee. However, Andreas will continue his duties in the NWRC Steering Committee in the role of Deputy Chair.
Besides, according to the official notification, Arno Coster (SCHNEIDER GROUP), the newly elected member of the AEB North-Western Regional Committee's Steering Committee, had to step down from his position due to personal reasons. Therefore, Anton Poddubny (Dentons), the next candidate with highest votes and highest membership category from the Reserve List will replace Arno Coster in the Steering Committee. 
Below is the new composition of the AEB NWRC Steering Committee:
•
Anton Rassadin, BSH Russia (Chair of the AEB North-Western Regional Committee)
•
Andreas Bitzi, quality partners (Deputy Chair of the AEB North-Western Regional Committee)
•
Anna Chekhova, Commerzbank (Eurasija) AO
•
Natalia Kapkaeva, Port Hamburg Marketing
•
Timo Mikkonen, ORAS Group
•
Elena Novoselova, Coleman Services UK (Deputy Chair of the AEB North-Western Regional Committee)
•
Anton Poddubny, Dentons
•
Wilhelmina Shavshina, DLA Piper (Deputy Chair of the AEB North-Western Regional Committee)