26.11.2021
On November 26, 2021, the Association of European Businesses met with Arman Shakkaliev, Minister for Competition and Antitrust Regulation of the Eurasian Economic Union.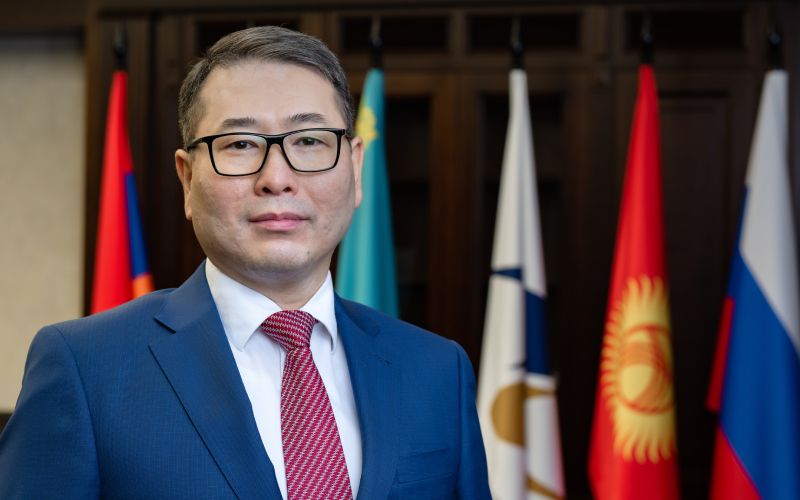 This briefing was the second one in a series of meetings with Eurasian Economic Commission. In October this year the AEB members have met with Timur Nurashev, Head of the Department for Technical Regulation & Accreditation of the EEC. The third one, with Andrey Slepnev, EEC Trade Minister, is planned for December 2021.
The discussion was moderated by Tadzio Schilling, AEB CEO, and Anton Bankovsky, AEB Intellectual Property Committee Chairperson, CMS Russia. Tadzio Schilling pointed out the importance of the productive dialogue between the European business community and representatives of the EEC on improvement of the regulatory framework of the EAEU, in particular, on antimonopoly regulation.
Arman Shakkaliev noted that interaction with the business environment is one of the strategic directions of the EEC development, aimed at creating the most favorable conditions for fair competition on the EAEU markets. In his report the Minister also paid attention to the work of the EEC on the regulation and digitalization of public procurement, which becomes an important factor for the formation of business investment plans.
AEB members were able to get detailed answers to the wide range of questions on territorial restrictions on the EAEU united market, including in relation to medical equipment manufacturers, on cross-border e-trade, activities of international and national rating agencies, on parallel imports, combating counterfeit products, etc.
The Association of European Businesses highly appreciates the fact that Minister Shakkaliev found time in his busy schedule for meetings with representatives of European companies in Russia and looks forward to continuing effective cooperation to improve the business environment in the EAEU.