03.12.2018
On November 29, 2018, the Association of European Businesses (AEB) and the Industrial Development Fund (IDF) signed a Memorandum of understanding. The signing procedure took place during the AEB event "SPIC or not SPIC?".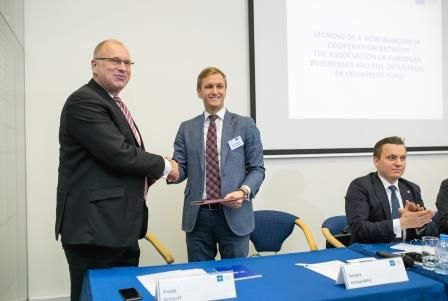 By the Memorandum the Parties agreed to combine efforts for establishing a strategic partnership and multilateral joint work intended to improve the investment climate and business environment in the industrial branch of the Russian economy. 
The Memorandum was signed by Frank Schauff, AEB CEO, and Sergey Vologodsky, IDF Deputy Director.