03.09.2015
On the 3 September, 2015 the International Business Forum «Boosting Partnership between Russia and EU: Join Projects Free from Politics», supported by the AEB took place at Experimental Ring VNIIZhT in Scherbinka. The Chairman of AEB Board Philippe Pegorier and Senior Vice-President, Russian Railways Valentin Gapanovich moderated the event. AEB CEO Frank Schauff was among the speakers. He told about international relations between European and Russian railway companies. He admitted that in nowadays challenging times business should be separated from politics.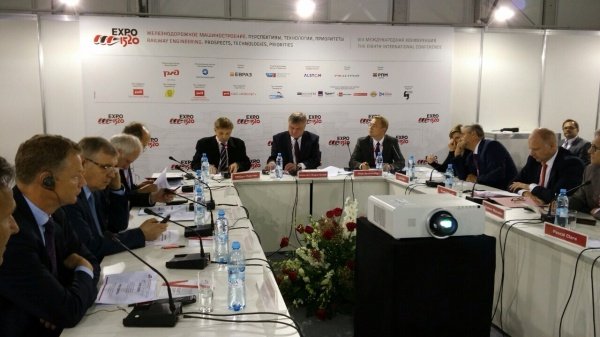 Among the topics the participants discussed:
• Industrial associations — a mechanism for accelerating innovative development and improving the competitiveness of engineering companies
• Development of railways — a benchmark for industrial development
• Harmonization of technical regulations, standards and rules in railway transportation between EU and Customs Union countries
• The international standard IRIS: extending certification to infrastructure components and improving business efficiency for 1520 manufacturers.