18.11.2019
On 18 November, 2019, Alexander Khurudzhi, Head of Business Protection Association, Public Ombudsman for the Protection of the Rights of Entrepreneurs in Custody, met with the AEB members.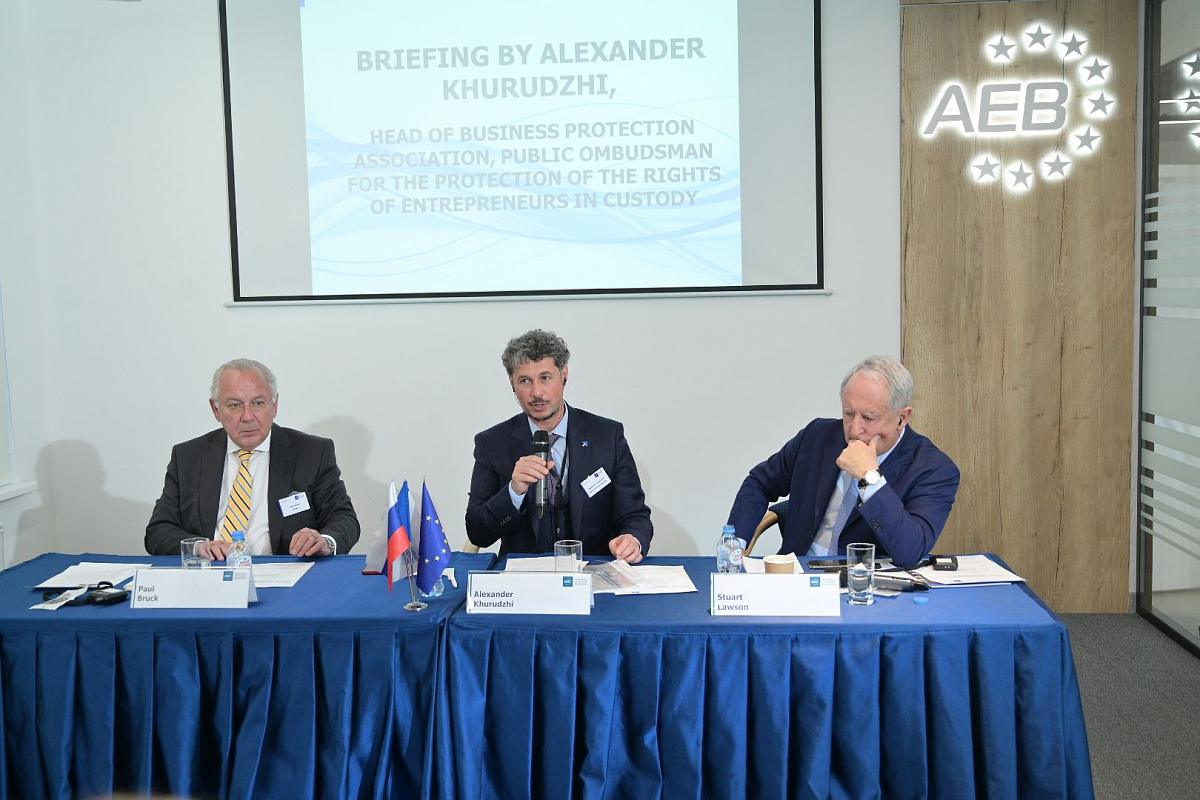 The event was hosted by the AEB Finance and Investments Committee. It was chaired by Stuart Lawson, Member of the AEB Board, Finance and Investments Committee Chairman / Senior Advisor, EY, and Paul Bruck, Deputy Chairperson responsible for SMEs, OOO Most Service.
In his opening remarks Mr. Lawson noted that the AEB has been interested in working with the Ombudsman's Institute to improve Russian legislation in the field of entrepreneurship activities. 
During the event Alexander Khurudzhi briefed on the proposals to improve business and investment climate in Russia, as well as on the achievements, prospects and barriers in the field of entrepreneurs' rights protection.
The Ombudsman's Institute has made a determined effort to improve the legal system of Russia, especially with regards to protecting entrepreneurs from unlawful criminal responsibility. According to statistics, this category includes 30.5% of all references of entrepreneurs.
At the end of the meeting, the Business Ombudsman answered questions from AEB members regarding doing business in Russia, improving the investment climate, etc.
Photo (L-R): Paul Bruck, Deputy Chairperson responsible for SMEs, OOO Most Service, Alexander Khurudzhi, Public Ombudsman for the Protection of the Rights of Entrepreneurs in Custody, Stuart Lawson, Member of the AEB Board, Finance and Investments Committee Chairman / Senior Advisor, EY