05.12.2019
On December 4, 2019, the representatives of AEB member companies met with Annette Kyobe, Resident Representative of the International Monetary Fund in the Russian Federation.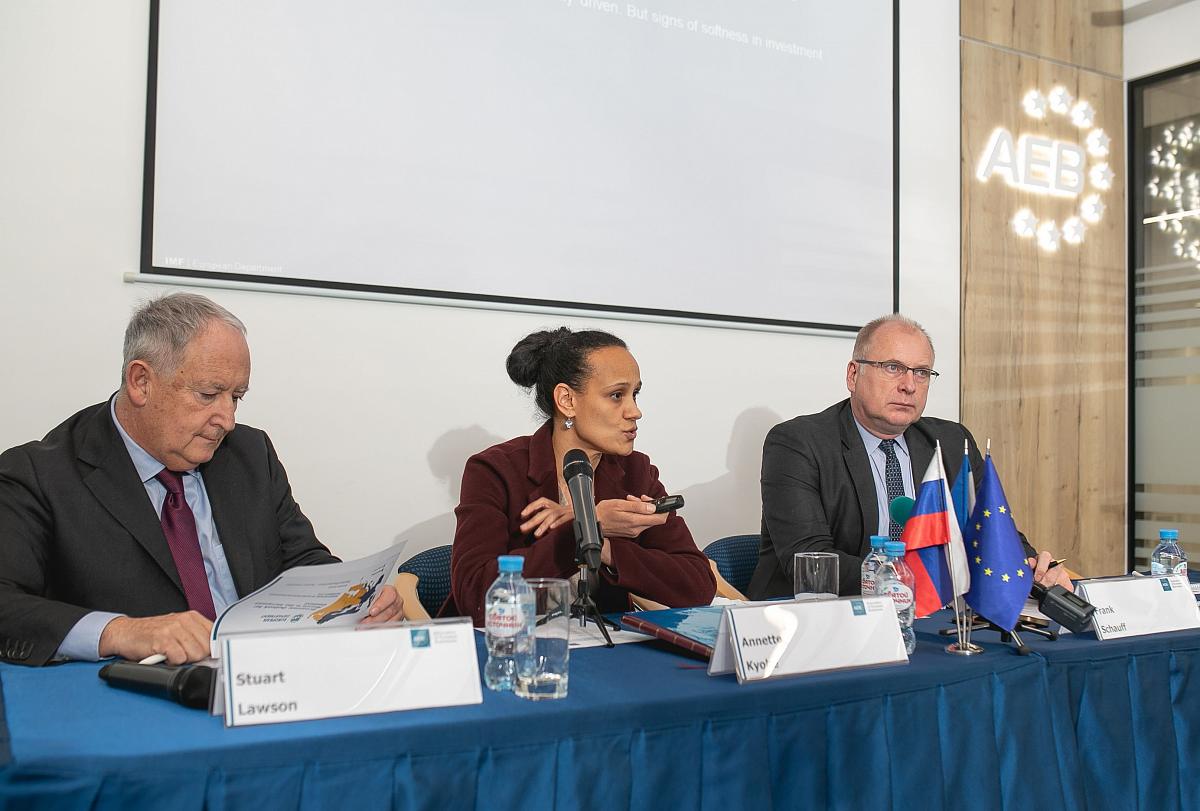 T​​​he meeting was moderated by Stuart Lawson, Member of the AEB Board, Finance and Investments Committee Chairman/Senior Advisor, EY, and Frank Schauff, AEB CEO.
During the meeting, Annette Kyobe spoke  in detail about the recent developments and long-term perspectives of the Russian economic policy and commented on some global trends of the world economy.
Ms. Kyobe noted, that as in the rest of the world, Europe's manufacturing and trade have weakened considerably. Europe's slowdown is mostly externally driven, but signs of softness in investment has started to appear. She also marked out, that the growth has been weaker in advanced Europe, while it has been robust in emerging Europe excluding Russia and Turkey.
In order to accelerate the Russian GDP growth, Annette Kyobe marked out the following reforms needed:
 - to facilitate entry and exit of firms;
 - to ensure competitive public procurement;
 - to reduce barriers to trade and FDI;
 - to strengthen SOE governance. 
The briefing was followed by a questions-and-answers session.