05.12.2017
On 5 December, 2017, Boris Titov, Presidential Commissioner for Entrepreneurs' Rights Protection, briefed the AEB members. 
The event was hosted by the AEB Finance and Investments Committee. It was chaired by Frank Schauff, AEB CEO, and Stuart Lawson, AEB Finance and Investments Committee Chairman / Senior Advisor, EY.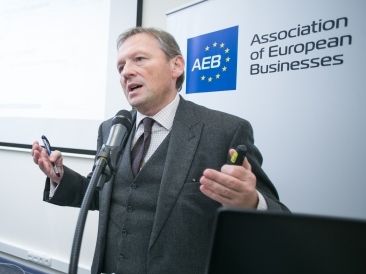 During the event
Boris Titov
spoke about achievements of the Commissioner's Office and barriers, as well as about the strategy for growth and proposals to improve business and investment climate in Russia. 
He also answered numerous questions raised by the participants.