05.12.2018
On December 4, 2018, the AEB held a briefing with Gabriel Di Bella, Resident Representative of the International Monetary Fund in the Russian Federation.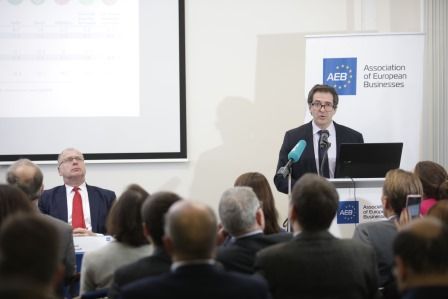 He spoke in detail about the recent developments and long-term perspectives of the Russian economic policy and commented on some global trends of the world economy.
Stuart Lawson, AEB Finance and Investments Committee Chairman, AEB Board member, EY, and Frank Schauff, AEB CEO, moderated the event. 
The briefing was followed by a questions-and-answers session.
Photo (L-R): Frank Schauff, AEB CEO, Gabriel Di Bella, Resident Representative of the International Monetary Fund in the Russian Federation