24.11.2015
On 24 November 2015, the AEB hosted its annual Briefing with the Head of Russia's Federal Antimonopoly Service, Igor Artemiev, titled "Federal Antimonopoly Service: New developments, plans and prospects". The Briefing was organised by the AEB Legal Committee.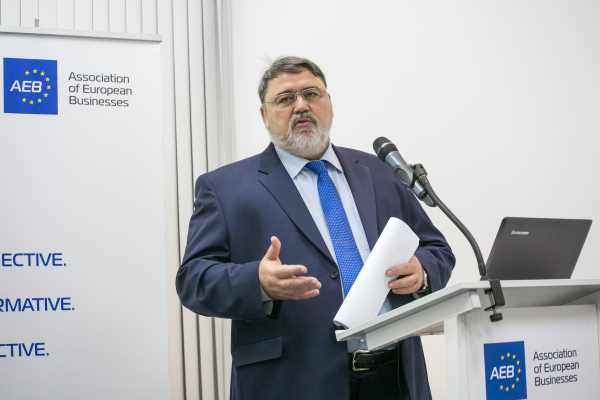 Like in previous years, Mr. Artemiev provided comprehensive answers to the questions put forward by member companies of the AEB from different industries.


Topics included issues such as public procurement and related restrictions on foreign manufacturers; parallel imports; compulsory licensing; price regulation in the pharma market; antimonopoly compliance; antimonopoly regulation in the insurance industry; waste management and localisation (including special investment contracts). Mr. Artemiev also touched upon the Code of Conduct for pharmaceutical producers which is being prepared by a special working group within the AEB Health and Pharmaceuticals Committee.
The Association of European Businesses greatly appreciates the fact that Mr. Artemiev always finds time in his busy schedule to hold the regular annual meetings with representatives of European companies in Russia.