11.11.2021
According to the established practice of annual meetings between the AEB and the Head of FAS and as a part of successful cooperation with FAS, the Head of Russian Federal Antimonopoly Service Maksim Shaskolsky briefed AEB members on November 11, 2021.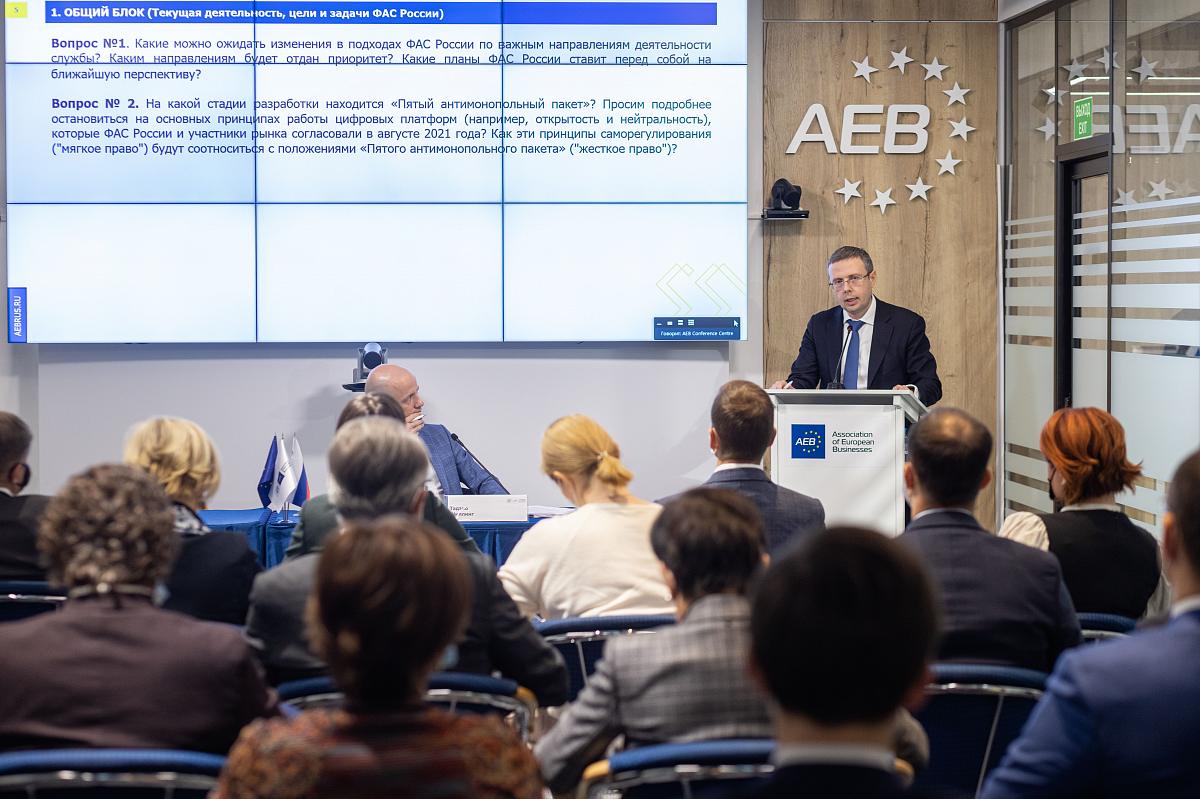 The meeting was opened by Tadzio Schilling, AEB CEO, who welcomed Mr. Shaskolsky and his colleagues and stressed the importance of a sustainable dialogue between foreign businesses and the FAS.
In his speech before the AEB members Maxim Shaskolsky mentioned that the main priorities of the agency's further development are attraction of investments, increasing the number of working places and digitalization of the antimonopoly regulation.
Maksim Shaskolsky also spoke separately on the development of the "Fifth Antimonopoly Package" and the terms of transmission of information from companies to the Federal Antimonopoly Service.
After his speech, the head of FAS answered in detail the questions of AEB members concerning the price regulation for pharmaceuticals and commented on the introduction of the "second - out" mechanism. Participants of the meeting also discussed in detail the issues of ROP institute, regulation of prices for food products and also touched upon the topic of parallel imports.