09.02.2016
On 9 February 2016, member companies of the Association of European Businesses (AEB) had an opportunity to participate in briefing by Maxim Topilin, the RF Minister of Labour and Social Protection.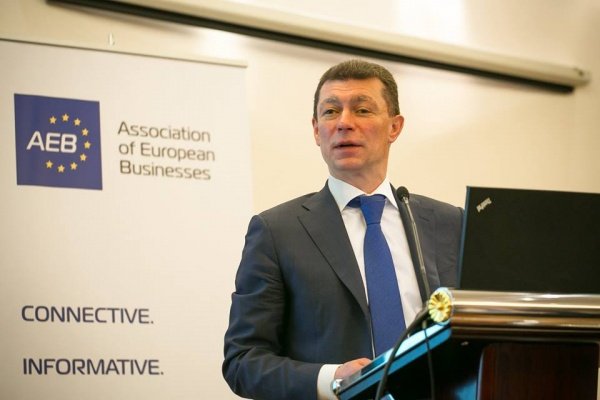 The event was co-chaired by Philippe Pegorier, Chairman of the AEB Board, Olga Bantsekina, First Deputy Chairperson of the AEB Board, and Frank Schauff, AEB CEO.
Mr. Pegorier delivered welcome remarks. He praised the long-term cooperation between the Ministry of Labour and Social Protection and the AEB. Olga Bantsekina talked about the main difficulties regarding labour rights facing European companies operating in the Russian market.
Maxim Topilin talked about the coming changes in the Labour Code of the Russian Federation, including the labour legislation for foreign nationals that will come into force this year. Also, he touched on the following topics: raising the retirement age, quotas to attract highly skilled employees, flexible work schedules.
At the end of the speech Maxim Topilin responded to the concerns of the representatives of AEB member companies.
For more information please see the press-release in ENGLISH and RUSSIAN.
Full photoreport is available on our Facebook page.
Photo: Maxim Topilin, the RF Minister of Labour and Social Protection