17.10.2016
On 17 October 2016, representatives of the AEB Southern Regional Committee spoke at the briefing for the delegation of Lower Saxony.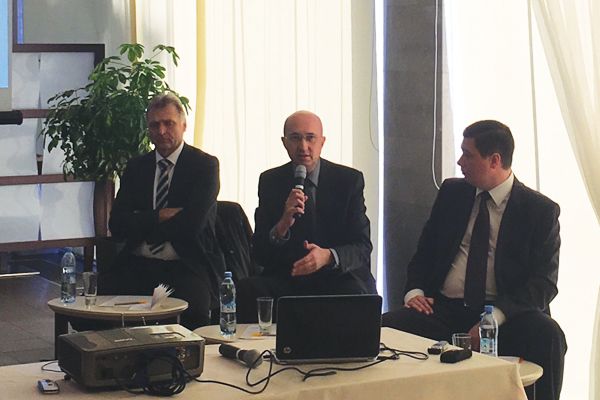 The participants of the Business Mission of Lower Saxony arrived in Krasnodar to establish cooperation, develop trade relations and investment activity, and meet with the administration of the Krasnodar region and business representatives.
Oleg Zharko, Chairman of the AEB Southern Regional Committee, addressed the participants and talked about the aims and objectives of the completed and ongoing projects of the Southern Regional Committee in the Krasnodar region. Vladimir Druzhina, Chairman of the AEB Seed Committee, shared his experience in the investment project with the participants, drawing attention to bottlenecks and innovative solutions.