08.12.2016
On 8–9 December 2016, during the business mission to Ekaterinburg Frank Schauff, AEB CEO, and AEB member companies took part in several events co-organised with the Government of the Sverdlovsk region and Development Corporation of the Middle Urals.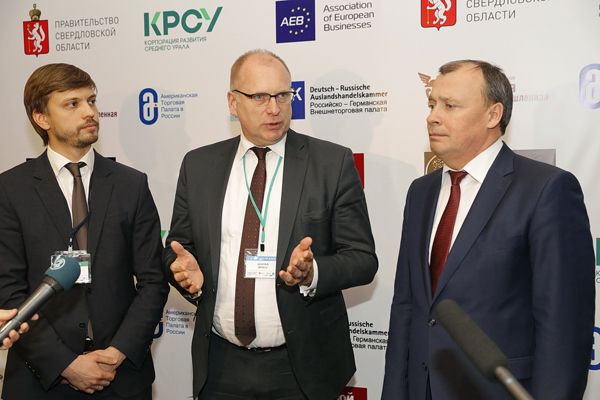 The AEB delegation participated in the business lunch with the high-profile regional authorities, held several B2B meetings with local businesses during the forum and met with Alexey Orlov, First deputy Governor of the Sverdlovsk region. 
The AEB was a co-organiser and main partner of the "Investors' Talks" event, a meeting of foreign businesses in the Urals with more than 100 participants, where Frank Schauff greeted the audience with a welcome speech and Mikhail Akim,  Chairman of the AEB Working Group on Modernisation & Innovations, Vice President, ABB Russia, moderated one of the key sessions.