19.02.2020
On 19 February 2020, The Construction Equipment Committee  of the Association of European Businesses held its first Press Breakfast "Review 2019".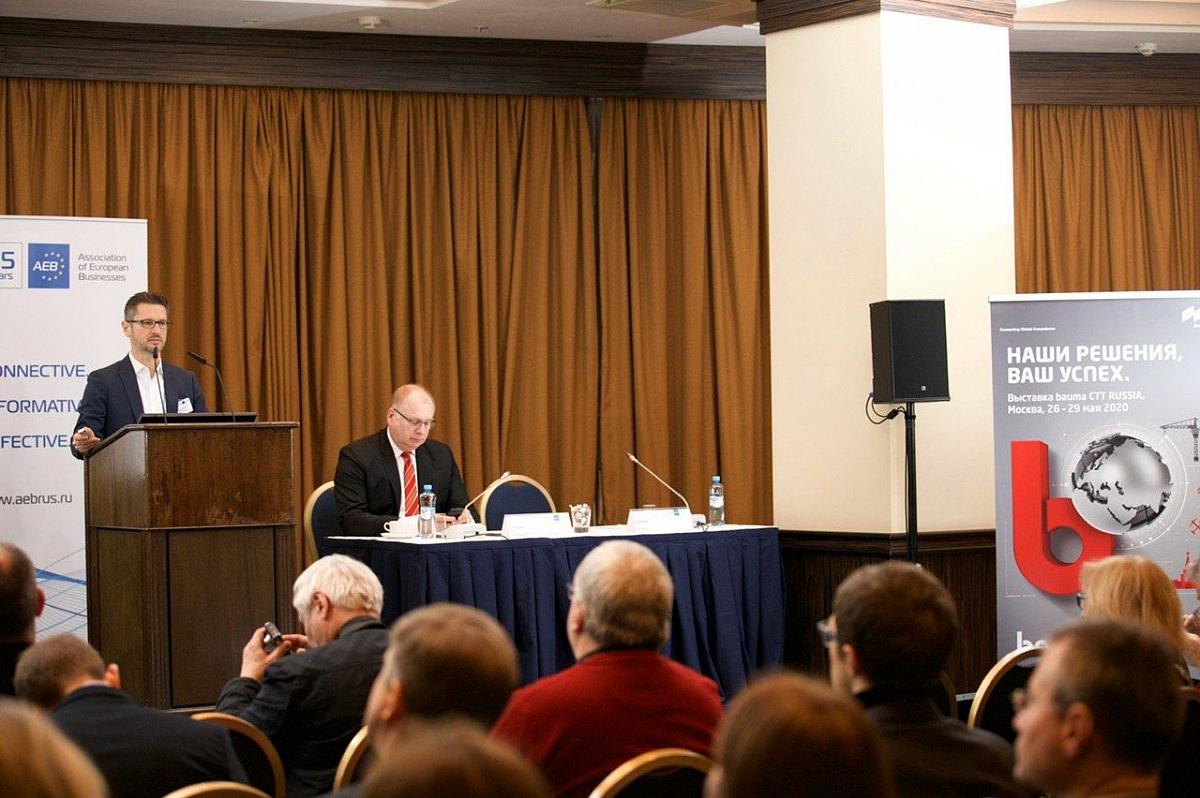 Frank Schauff, AEB CEO, and Andrey Komov, AEB Construction Equipment Committee Chairman, Managing Director, Volvo CE Russia  answered numerous questions about the problems and prospects of the construction and special equipment market in Russia.
Andrey Komov presented the review of dynamics of the construction equipment market in 2019, has made comparison of the market of Russia with other markets of Europe, marked out the questions of disposal fees and localization.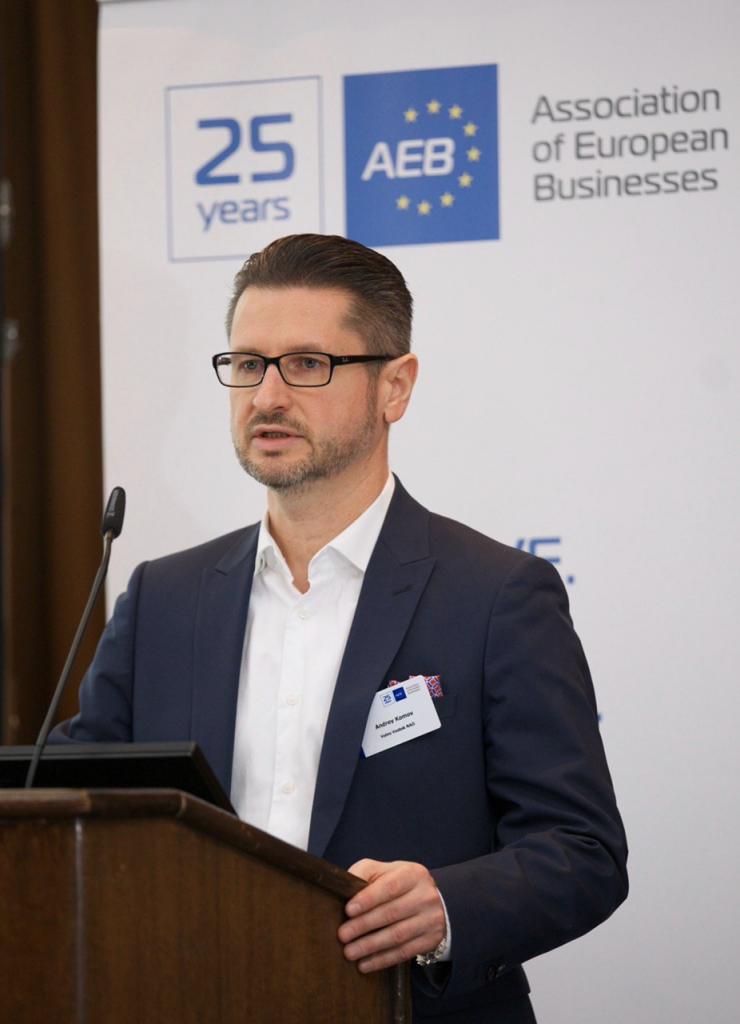 "Under current circumstances, where the machines are burdened with huge disposal fees, the market growth seems very good news. But it also means that the market has grown by 12 per cent despite the restraining factor such as the disposal fee.  Without such inefficient regulatory measures, we would have not only returned to the pre-crisis maximum in terms of market volume, but also gone far ahead. Otherwise year ended at the level of 85% if 2012-2013 market size. Not all segments of the market have grown, there are those that have fallen. For example, Rigid Trucks dropped by 20% due to tough situation in coal mining segment. Tender and financing delays in road construction projects led to drop of Motor Graders by 16%. 
We welcome the decision of the Ministry of Industry and Trade not to increase further the disposal fee, since it is already at the extremely high level. Furthermore, there are some significant issues with the size of disposal fee for some machines and we hope to have constructive dialogue with the Ministry on this issue and assistance in resolving it",- commented Mr. Komov.
The AEB would like to thank the gold sponsor of the event: Messe München Rus (bauma CTT Russia).
Presentation is available 
HERE
Press release is available 
HERE