11.02.2021
On February 11, the AEB Construction Equipment Committee (CEC) held its annual press conference, which was held in online format. The speakers were Tadzio Schilling, AEB CEO, and Andrey Komov, Chairman of the Construction Equipment Committee.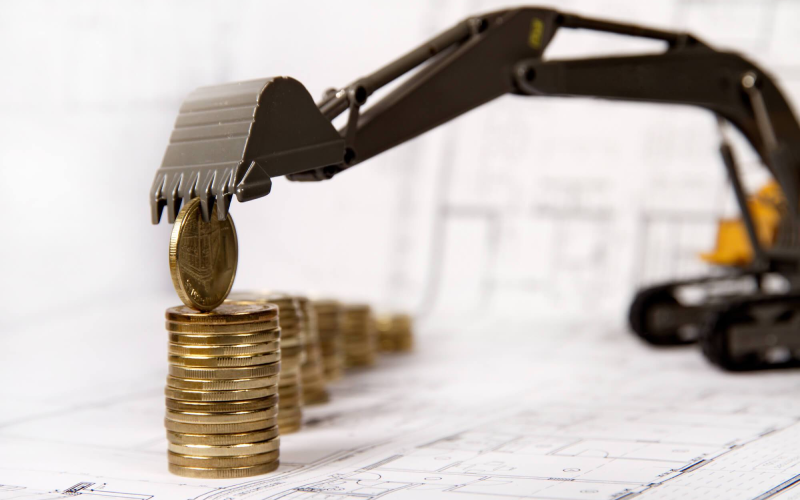 The discussion was dedicated to the sales results of Q4 2020 and the whole year 2020 in general, and also the possible influence of the forthcoming increase of the scrappage fee on the industry.
Tadzio Schilling pointed out that the AEB committee unites the companies which supply Russian customers with more than 2/3 of road-building and special equipment in various segments. 
"This year we are facing new challenges. The latest initiatives of the industry regulator to increase the scrappage fee causes serious concerns in the industry. If COVID-19 and foreign policy risks are global problems, the issue of substantial increases in scrappage fee for road construction and special machinery is something that needs to be seriously discussed", said Tadzio Schilling.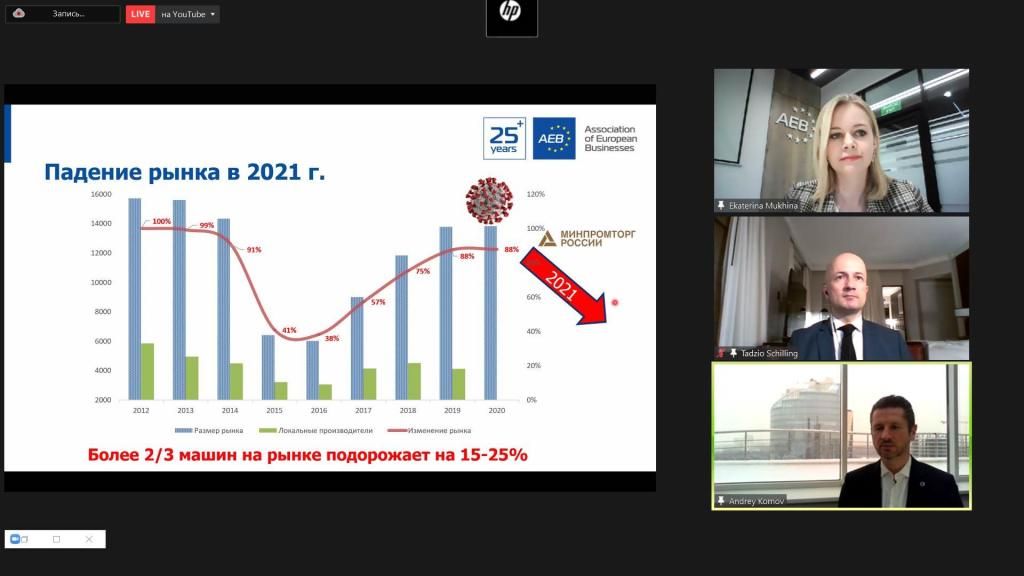 According to the 
data presented
 by
Andrey Komov
, Сhairman of the AEB Сommittee and a Managing Director, Volvo CE Russia, sales of construction equipment in Russia in 2020 
increased by 0.3% compared with 2019
, reaching 13820 units. During the fourth quarter of last year, 4,263 units were sold - increasing by 1% compared to the same period in 2019.
Commenting on the year's results and the market situation, Andrey Komov said the following:
"Specific features of the Russian market, which consists of mainly middle and heavy class machines, helped to overcome the situation. Those machines are mainly working in road construction and mining/extraction segments, which did not stop working even during lockdown. This fact proves that without outside interference into the market it will find the balance by itself taking into account all macroeconomic factors. Now we see the threat of artificial impact on the market, which will break the balance. Recently we have been forced to revise our forecast for 2021 – from growth to decline scenario. Unfortunately, the initiative of our main regulatory body (Ministry of Industry and Trade) to increase scrappage fee by 2-4 times will lead to significant growth of the prices for 80% of the machines on the market, which will cause inevitable market decline. Our industry is deeply concerned about this fact, because unpredictable regulatory measures are worsening the overall investment climate in the country and may slow down the economic recovery".
The record of the press-conference is available via 
LINK