09.12.2019
On December 06, 2019, the conference "Corporate social partnership of business and universities: development of human capital" was held in Krasnodar.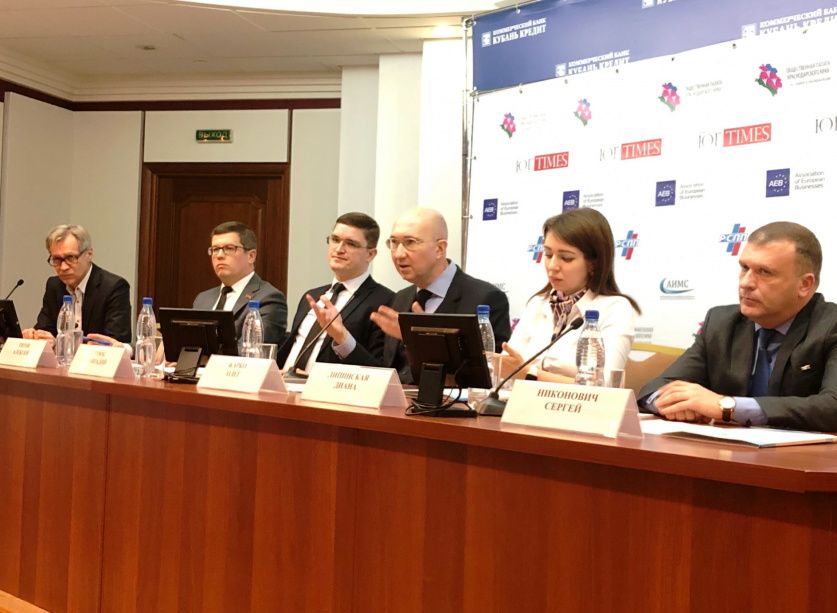 The conference was organized within the framework of the program "Time for new strategies", co-organized by AEB Southern Regional Committee, Public chamber of Krasnodar region, Krasnodar branch of the RSPP, Agency for investment and international cooperation, weekly Yug-Times. 
The participants of the conference discussed the forms and experience of interaction between business and universities, the current tasks for the development of human capital in higher education, prospects and opportunities for expanding projects of corporate social partnership in the educational sphere.
Alexey Titov, Deputy of the Legislative Assembly of Krasnodar region spoke about the support of the business initiative on dual education and the relevant draft law at the regional level.
Sergey Nikonovich, Vice-rector for academic Affairs and Informatization of the Kuban state technological University recalled the educational standards for the Universities.
The conference participants from both universities and business highly appreciated the work of business Schools in the leading universities of Krasnodar region, which is conducted for more than five years by the AEB Southern regional Committee member-companies  and offered to actively promote and cover this project.
Gennady Stryuk, head of the personnel policy Department of the Krasnodar region Administration invited the guests of the conference to take part in the second personnel forum of Kuban on December 9, 2019.