15.11.2019
On November 12 - 13, 2019, Crop Protection Committee members took part in the VII International Forum "Anti-Counterfeiting-2019", which was held in Yerevan, the Republic of Armenia.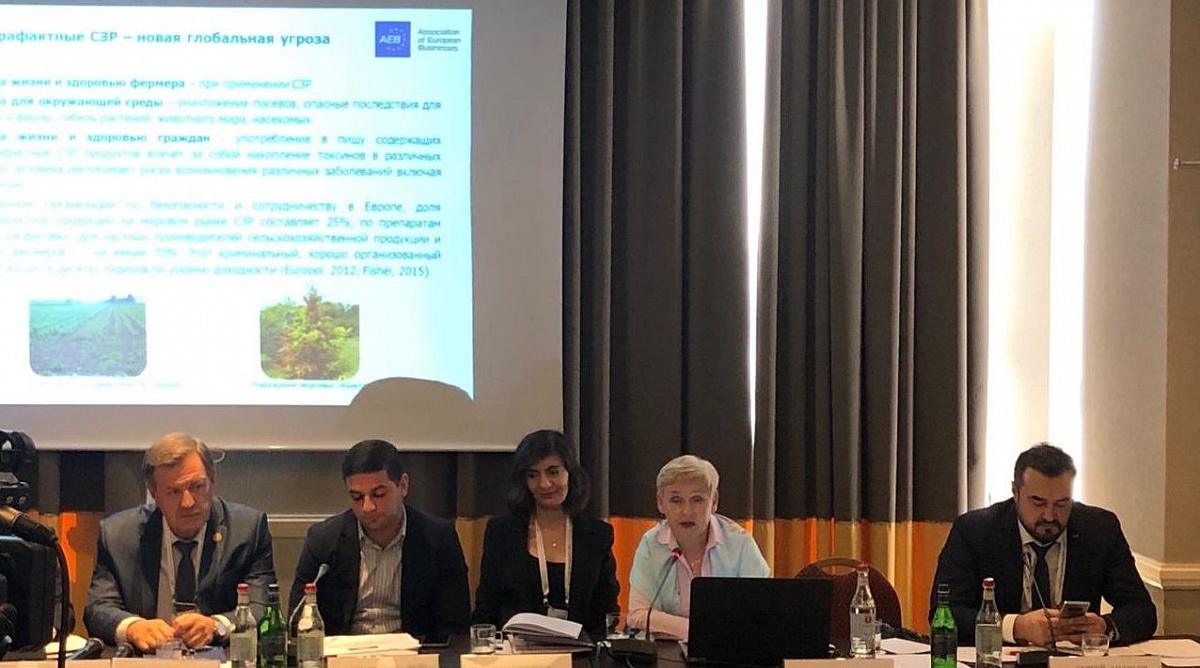 The forum was dedicated to the problems of combating illegal trade in industrial products, including protection intellectual property rights. 
On behalf of the Committee, a consolidated presentation  "Joining efforts of copyright holders and customs control bodies to combat import of counterfeit pesticides to the EAEU market" was made by the Chairman of the Anti-counterfeit Working Group of the Crop Protection Committee Yu. Fedulov and the Government Relations Manager Crop Protection & Seeds T. Belousovich in the framework of the Round table "The role and tasks of customs bodies in the field of protection of intellectual property rights" 12 November.