13.04.2021
On April 13, 2021, the Minister of Industry and Trade of the Russian Federation Denis Manturov held an online briefing for the members of the Association of European Businesses (AEB), during which representatives of AEB member companies were able to ask the Minister the most burning questions.
The open part of the meeting was moderated by Tadzio Schilling, AEB CEO. He noted the intensive and fruitful cooperation with the ministry on a wide range of issues and expressed the hope that the next meeting would be held in offline.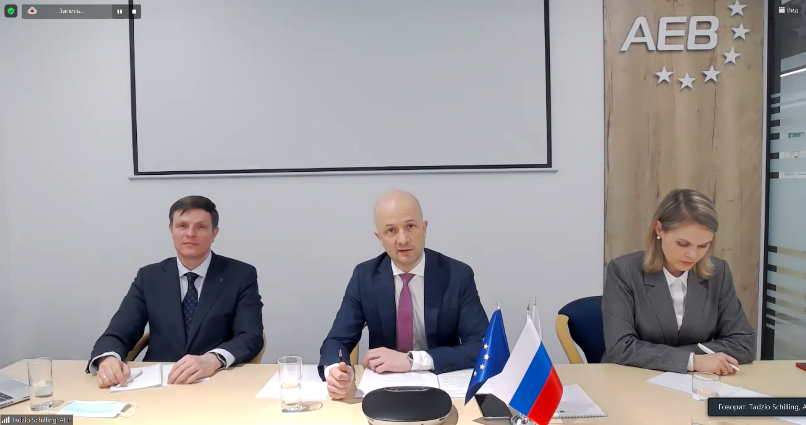 According to the Minister, the Russian economy had enough accumulated margin of safety to successfully overcome the most turbulent period of pandemic restrictions. Among the priority tasks Denis Manturov emphasized the recovery of employment, economic growth, including through long-term structural changes, as well as the development of high potential technologies.
The Minister spoke separately about the green development agenda, especially in the automotive industry. According to the Minister, Russia will develop in parallel hydrogen, electric drive and compressed (compressed) natural gas technologies.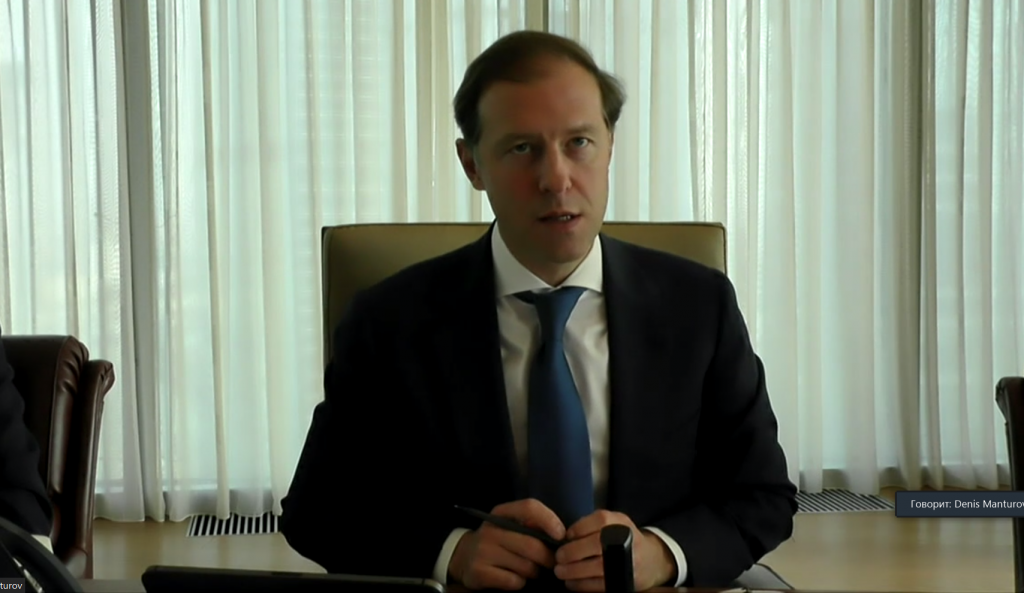 "All countries today are moving in two directions - electric propulsion and hydrogen. Russia is no exception - there are green hydrogen and blue hydrogen technologies. If we talk about green, it is formed by hydrolysis of water, and blue - from natural gas. Now we are forming a separate program in the pilot mode, which will stimulate these directions," said the Minister.
Answering the questions about the support of the automobile industry, Denis Manturov said that the Ministry of Industry and Trade of the Russian Federation intends to expand the program of preferential loans for cars. 
As the Minister noted, Russia has reached a solid level of localization in many areas, so the issue of further localization has been brought to the supranational level within the EAEU.
In particular, Russia is planning to localize telecom equipment - 5G and 6G technologies, which the country wants to produce jointly with European partners.
During the briefing, representatives of AEB member companies also touched upon the issues of parallel imports and product labeling, receiving in response comprehensive comments from the Minister.