22.03.2017
Dmitry Cheltsov, who leads IRU's work in Eurasia, has been awarded "25 Years of the Federal Customs Service" medal, recognising his contribution to streamlining customs administration in the Russian Federation.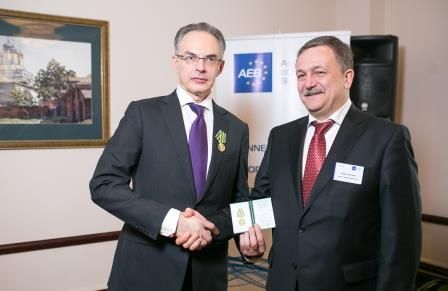 The award highlights his role in fostering constructive collaboration between business and customs authorities over the past two decades.
The medal was presented in Moscow at the 13th Annual Flagship Customs Conference, jointly hosted by the Association of European Business Customs and Transport Committee and the Federal Customs Service.