07.11.2019
On November 07, 2019, Edgars Puzo, Chairman of the IT and Telecom Committee in the Association of European Businesses, delivered a speech "Personal Data & European companies' experience"on the plenary session of the Conference "Personal Data Protection", an annual event organized by Roskomnadzor.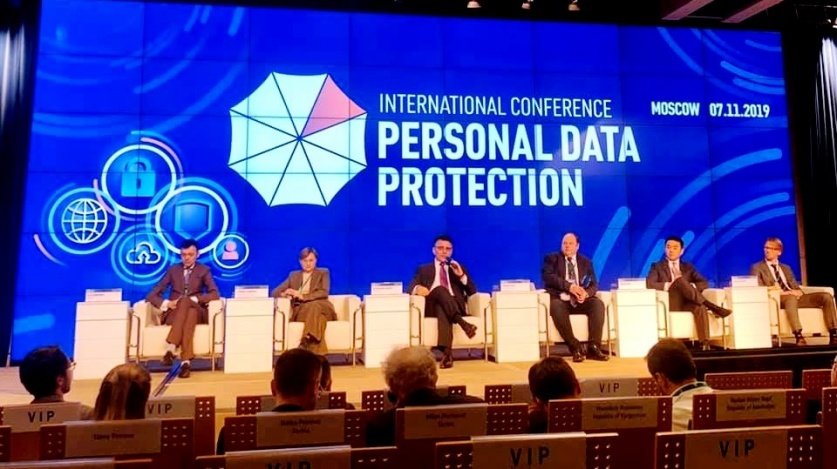 On May 25, 2018, the EU General Data Protection Regulation entered into force. The regulation is extraterritorial and is applicable to a number of Russian companies and if not implemented, may be held liable for significant financial liability (for example, a fine of EUR 20 millions). Roskomnadzor acknowledged that the rules may apply to Russian companies under certain conditions.
On October 10, 2018, the Russian Federation signed a protocol amending the Council of Europe Convention on the Protection of Individuals with regard to Automatic Processing of Personal Data of 1981. In the near future, the amendments provided for in the protocol should be implemented in Russian legislation. 
In 2019, Roskomnadzor's special attention was paid to the processing of personal data on the Internet. In particular, the Government approved new rules for inspecting companies that process personal data, which confirmed [it was earlier] the authority of Roskomnadzor to conduct monitoring activities by monitoring the activities of companies on the Internet or analyzing any available information about their activities. Recently, a bill has been published providing for the introduction of administrative fines of up to 18 million for non-compliance with the relevant provisions. This initiative did not find support from the business community, but one reading has already passed [as of today] in the State Duma. 
The experience of other European countries shows that restrictive measures aimed at protecting the domestic market do not in the long run lead to the creation of competitive world-class products. However, the opposite effect is possible when restrictions on Russian products are introduced on foreign markets.
The AEB and its experts are ready to cooperate with RKN and offer its assistance, particularly regarding the topic of "legitimate interest" as a basis for data processing. The willingness to carry a dialogue with the European business out was confirmed by RKN Head, Alexander Zharov.