20.02.2020
On February 19, 2020, the AEB held an open event "Electronic document flow: exchange of experience on implementation and related topical issues", organized by the AEB Labor Law sub-Committee.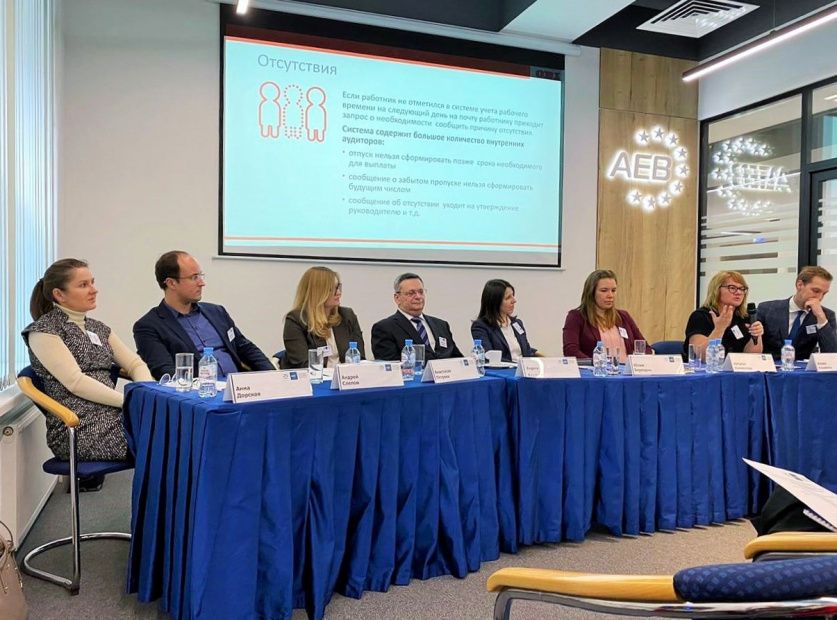 The meeting was moderated by Julia Borozdna, Labor law sub-committee Chairperson, Partner, Head of Employment and Migration Law Practice, Pepeliaev Group.Among the speakers were: Ilona Ulyanova (OBI), Denis Bushnev (SCHNEIDER GROUP), Natalia Konovalova (Deloitte), Andrey Slepnov (BEITEN BURKHARDT) Anastasia Petrova (Alrud), Dorskaya Anna (KPMG).
The participants of the round table discussed some possible ways to improve the efficiency of electronic document flow, requirements for information systems and platforms, cybersecurity, personal data protection in Electronic document flow and other issues.