30.03.2021
On March 30, 2021, the AEB held a kick-off meeting of the Energy of the Future Workstream, which became a further step in AEB Green Initiative development.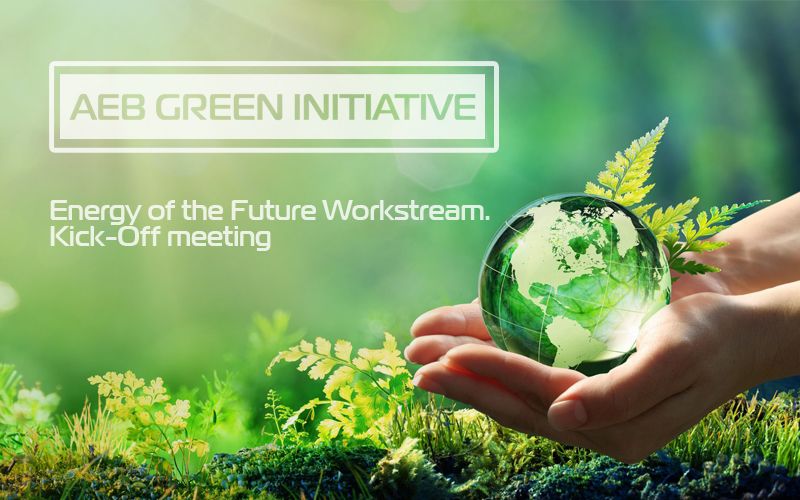 AEB Green Initiative was officially launched in February 2021 and was aimed at advocating the interests of European businesses, promoting European best practices & technologies and developing collaborative relationship with Russian stakeholders and partners in the field of climate policy and energy efficiency. 
During the kick-off meeting, devoted to the Energy of the Future Workstream, Tadzio Schilling, CEO, Association of European Businesses, and Ernesto Ferlenghi, Green Initiative Steering Committee Chairman; Energy Committee Chairman; Member of the Board, Association of European Businesses reminded the participants about the goals and objectives of the AEB Green Initiative and the workstream in particular.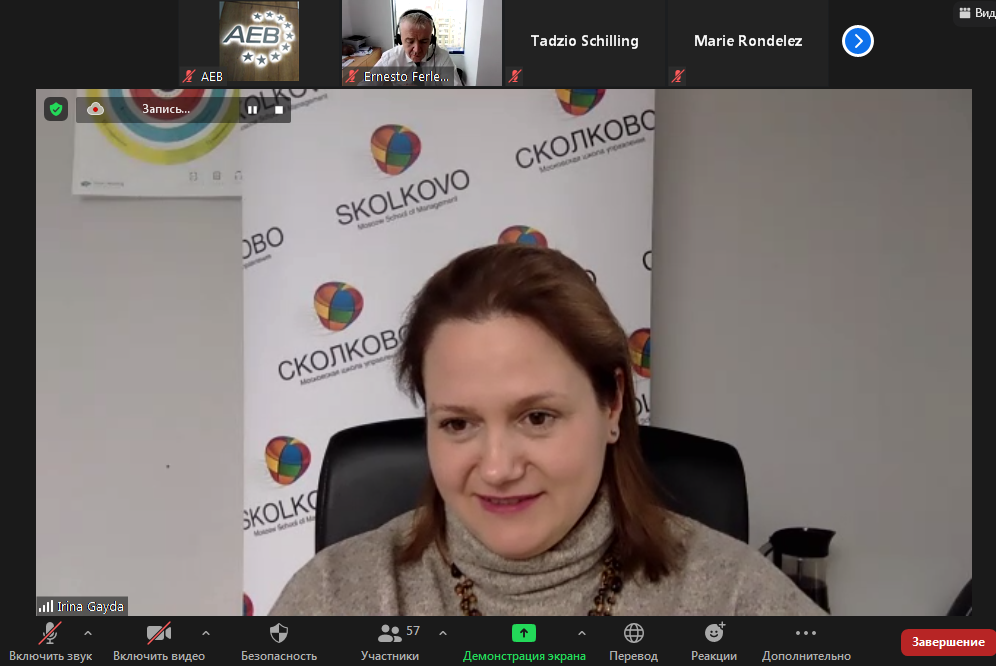 Irina Gayda, Director, Energy Center of the Moscow School of Management Skolkovo, told about energy transformation, its global trends and development in Russia.
At the end, Tadzio Schilling and Ernesto Ferlenghi summarized the results of the meeting, outlined the group's work plan, and gave the election of the head of the project group a go.
The record is available 
HERE