13.02.2019
On 12 February 2019 Frank Schauff, AEB CEO, participated in the Round table, devoted to the EU Project "PSF-T-Technical Barriers to Trade: Study on practical aspects".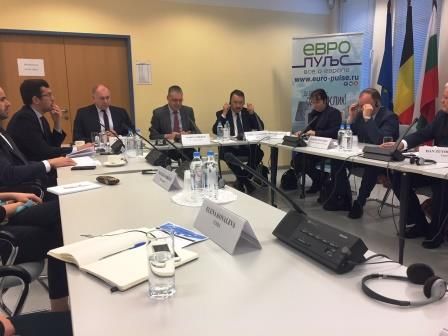 The meeting was opened by Markus Ederer, Ambassador of the EU Delegation to Russia. 
 Mr. Schauff welcomed the attendees and told in his speech about the need to maintain technical cooperation. He informed the participants that the results of the project were presented in Brussels on 6 February 2019 and  stressed that cooperation between the European Union and Russia/EAEU is vital for the European businesses working in and with Russia and the Eurasian Economic Union. 
The AEB has been advocating for the past 3 years a renewal of the dialogue on technical regulations. 
Photo:participants of the Round table