- Trends, technologies – the main thing is to adjust the filter.
 - Developers are selling not only square meters, but also services. 
 - Crowdinvesting and co-working  
 - SOK – a platform for innovative companies, 70% are corporate clients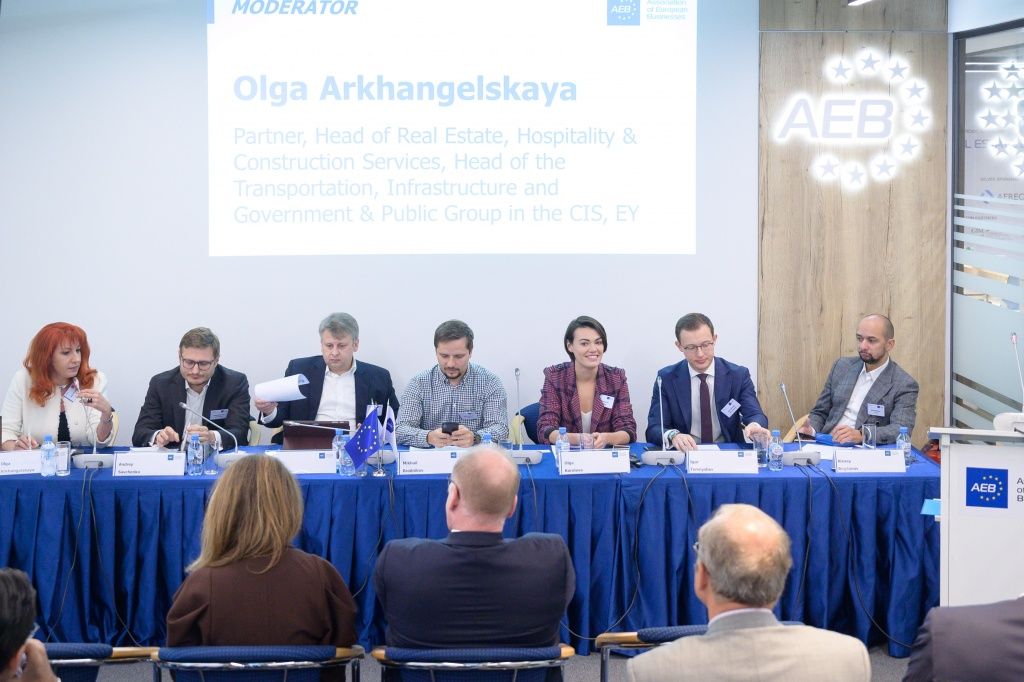 Photos: L-R:  Olga Arkhangelskaya, Partner, Head of Real Estate, Hospitality & Construction Services, Head of the Transportation, Infrastructure and Government & Public Group in the CIS, EY; Andrey Savchenko, Investment director, Skolkovo Ventures; Denis Sokolov, FRICS, Partner, Head of Research and Insight for Central and Eastern Europe,  Cushman & Wakefield; Mikhail Brodnikov, Managing Director, SOK; Olga Koroleva, MRICS, Head of PropTech consulting PwC Russia; Igor Temnyshev, Head of PropTech, Colliers International; Alexey Bogdanov, Managing Partner, S.A. Ricci.
The 2nd session "Innovation in design and construction" was moderated by Steffen Sendler, Managing Partner, SENDLER & COMPANY.
The 2nd session speakers focused on the following issues:
 - Law at the head of the table - the lawyer's view on BIM;
 -  First BIM court cases 
 - Construction is the most conservative industry 
 - Open workshops in the Osnova group of companies 
 - Where can we receive the models? Digital twins is the answer
 - BIM – construction control is it expensive and fashionable? Moscow experience. 
 - BIM at the city level
 - Total cost of ownership as a key driver of innovation in development
 - Digitalization in project management
 - Technological approach to warehouse development for quick decision making!
 - Smart city is more about the approach
 - Qualified customer able to order innovation is one of the main difficulties in the market
 - VR in urban projects is important!
 - Where developers use BIM today – collision and tender documentation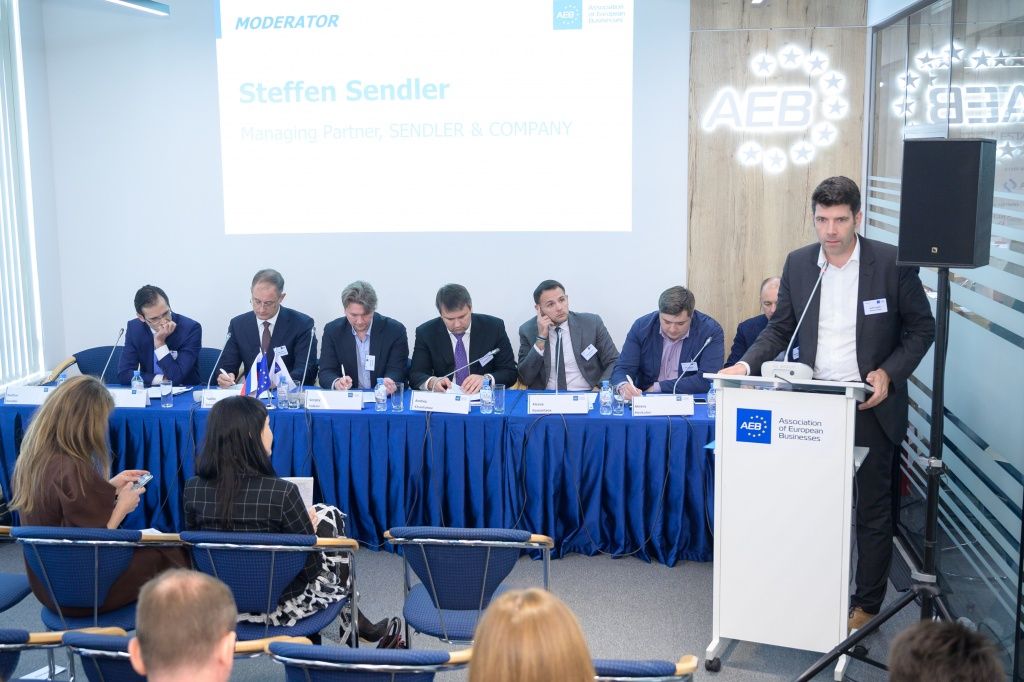 Photo: L-R: Kamil Karibov, Partner, BEITEN BURKHARDT; Vadim Voronin, Adviser to the Chairman of the Board of Directors for Investments, OSNOVA Group of companies; Sergey Volkov, Head of experimental design and construction organization Department State Budget Institution "Mosstroyrazvitie". The Department of urban planning policy of Moscow; Andrey Kharitonov, Head of construction project management, EY; Alexey Romantsov, Investment Director, Radius Group; Alexey Merkulov, Chief Digital Officer, PMK Group; Konstantin Koshman, General Director, INGRAD Project; Steffen Sendler, Managing Partner, SENDLER & COMPANY.
The 3d session "Can operation and management be innovative?" was moderated by Kirill Malyshev, Managing Partner, Proptech Russia. 
The 3d session speakers focused on the following issues:
1. Property management 
2. Asset management 
3. Facility management
 - How does asset management work in terms of technology?
 - Execute asset management actions that maximizes the return
 - Communication via notes when we speak about asset management 
 - Customer experience is where to start 
 - The cost of adapting to the needs of the customer is one of the problems
 - Old and good excel file cannot be replaced.
 - Drivers of changes: date, business models, artificial intelligence, life cycle - how much my asset costs today, offices - which are changing 
     dramatically.
 - How Facility Management has evolved from electronic magazines to artificial intelligence?
 - Service desk as the main interactive with the client
 - Operational activity vs technology implementation
 - Development or still ready-made solutions?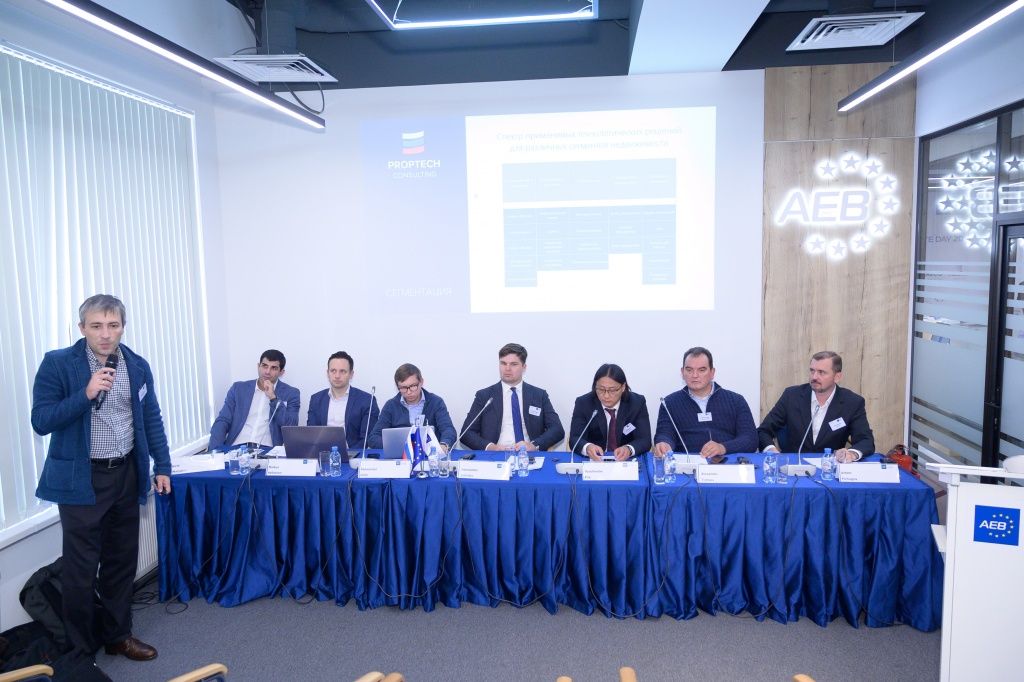 Photos: L-R:  Kirill Malyshev, Managing Partner, Proptech Russia; Lev Varnazov, Independent expert; Markus Asikainen, CEO, Exquance; Aleksander Gelik, CEO, Instate; Konstantin Lebedev, ASA MRICS RSA CCIM, Partner, Head of Department Valuation and Advisory, Cushman & Wakefield; Vyacheslav Pak, Managing director, Apleona HSG; Alexander Tishkov, Independent Expert; Artem Pichugov, Director, Property management, Radius Group
For more photos, please visit the AEB 
Facebook
page.  
Presentations are available 
HERE
.