30.01.2020
On January 30, 2020, the AEB North-Western Regional Committee held its traditional annual open event "Financial outlook 2020 - update for successful business".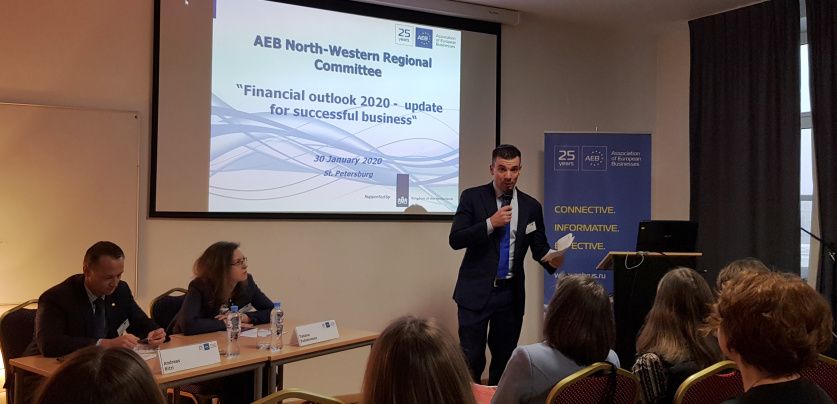 The Сhief Economist of Nordea Russia, Tatyana Evdokimova, shared an analysis of the current economic and financial situation in Russia, trends and forecasts for 2020. Alexander Shchelkanov, Partner of Regional Development at Coface and Deputy Chairman of the Committee on Export and Import, ARPO "Business Russia", presented the main sector credit risks and general tendencies. Elena Kiseleva, General Manager of "Crédit Agricole CIB" St. Petersburg branch, and Elena Yakovenko, Head of Currency Control Unit at "Crédit Agricole CIB", gave a brief overview of upcoming changes in currency control. In conclusion, the CEO of the Dutch company LenGo Automotive Group Russia, Marcel Verbeeten, shared his company's experience in the Russian market.
The event was moderated by the Chair of the AEB North-Western Regional Committee, Andreas Bitzi.
The event was supported by the Consulate General of the Netherlands in St. Petersburg.
The presentations from the event may be found 
here
.