06.10.2016
Today on 6 October 2016, Frank Schauff, AEB CEO, in the frame of the Committee for the European Construction Equipment Industry (CECE) Congress in Plenary Session: Drivers of Success in Central & Eastern Europe, is presenting an overview on Russian construction equipment market. The AEB Construction Equipment Committee is a member of the CECE.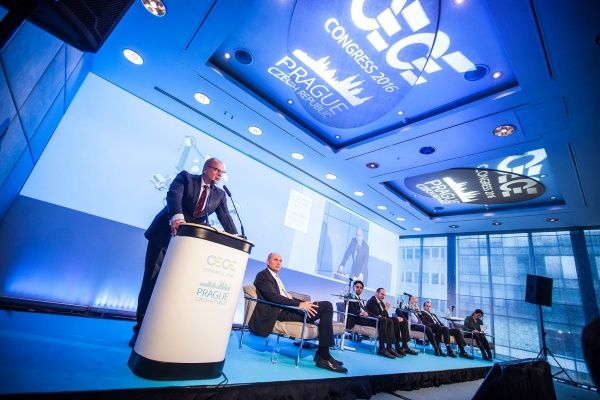 Among the key speakers of the congress are Bernd Holz, CECE President, Zbyněk Pokorný, Director of the Department of Investments and Industrial zones, Czech Ministry of Industry & Trade, Ladislav Rulf, Manager, Management Consulting, KPMG Prague Office, Hakan IIhan, Director of Marketing & Dealer Development of LiuGong Dressta Machinery, Poland, Tomas Kuta, Senior Vice President Global Sales of Volvo Construction Equipment and others.
The CECE Congress is the most important construction equipment industry gathering in Europe. SVSS, the Czech association, is proud to host this important event in the capital of the Czech Republic, the beautiful city of Prague, together with CECE, the European construction equipment association.
For more information please see the press-release
CECE - Press release 6 October 2016 Prague.pdf

View/Open