23.10.2018
On October 23, 2018, in the framework of the Eurasian Week, AEB CEO Frank Schauff met with  Mger Grigoryan, Vice-Premier of the Republic of Armenia.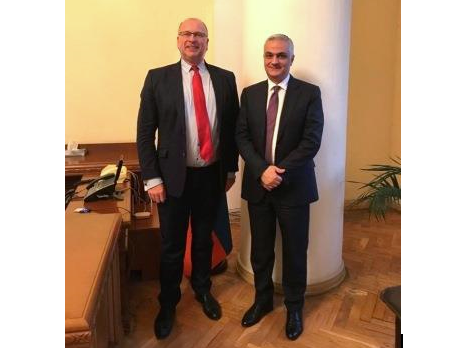 They discussed some general issues of possible cooperation between the AEB and Armenian business community. Moreover,
Dr. Schauff
and
Mr.Grigoryan
paid attention to such topics as foreign investments, technical regulations, antidumping measures, customs and others.