06.02.2015
On 5 February 2015, Frank Schauff, AEB CEO, had a meeting with Rustam Minnihanov, President of Tatarstan Republic. Ravil Zaripov, Prime Minister and Minister of Industry and Trade of Tatarstan Republic, and  Radik Gimatdinov, President Assistant on International issues, also attended the meeting.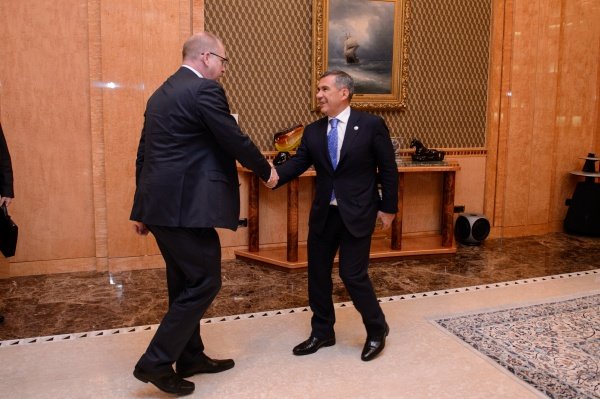 Rustam Minnihanov thanked Frank Schauff for the visit and organization of 1st Tatarstan International Automotive Forum (TIAF) in Kazan. He noted that automotive industry occupies an important place in the industry of the country, and this forum will help to develop auto industry in Russia.
"In spite of political difficulties nowadays, business between Europe and Russia should continue to develop" – resumed Rustam Minnihanov.