06.12.2019
On December 05, 2019, AEB CEO Frank Schauff delivered a report at the plenary session of the VI Eurasian Economic Congress in the press center of MIA "Russia Today".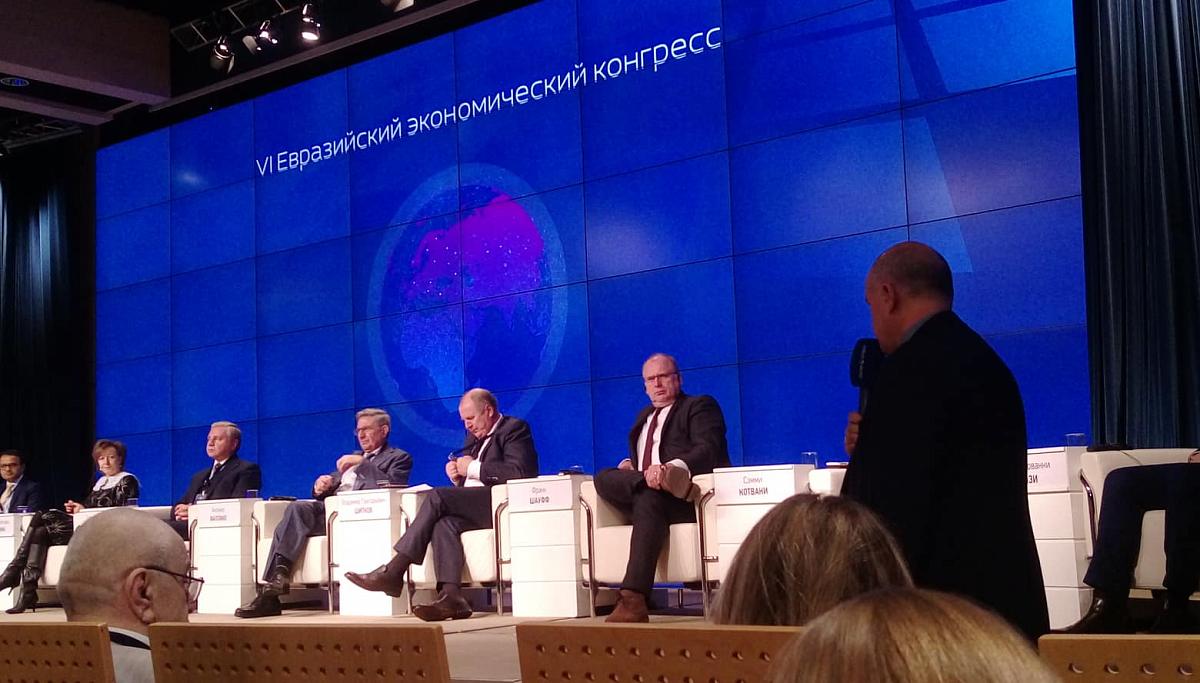 This year, the main topic of the Congress was the project of connecting the EEU and the Silk Road Economic Belt, the prospects of economic development of the Union State of the Republic of Belarus and the Russian Federation. 
The theme of the plenary session was "The prospects of Greater Eurasia: business as a driver of dialogue between the EAEU, India and the European Union. 
During the plenary session the participants discussed how business can contribute to overcoming the political crisis in the relations between the EU and Russia, under which conditions it is possible to establish mutually beneficial cooperation between the European Union and the Eurasian Economic Union within the framework of the Greater Eurasia project. 
In his report, Frank Schauff identified at least five areas in which effective cooperation between the EU and the EAEU is possible: cooperation in the Arctic region, the development of 5G and personal data protection, improvement of regional border infrastructure, technical regulation and partnership within the Northern Dimension. 
photo (c) Yuriy Praslov