09.12.2020
On 4 December, 2020, the webinar "Horizon 2020 European Green Deal Call: Forestry. Opportunities for Russian Research & Innovation Entities", jointly organized by the Delegation of the European Union to the Russian Federation and the Modernisation & Innovation Working Group of the Association of European Businesses, was held.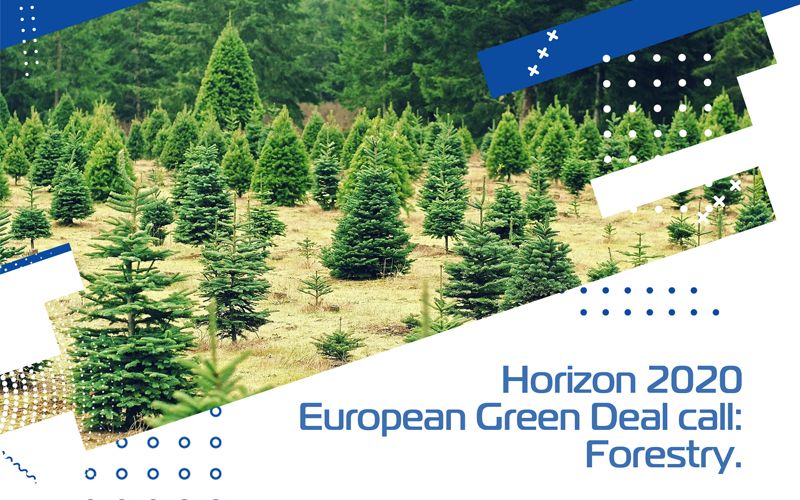 The event was organized as a follow-up to the webinar "EU & Russia Climate Change Research and Innovation Priorities. Opportunities for Cooperation under the Horizon 2020 European Green Deal call", held on 16 September 2020. The aim of this event was to present a precise content of the Horizon 2020 European Green Deal call topics, mainly forestry-related, to Russia-based research & innovation stakeholders who expressed interest in taking part in research proposals.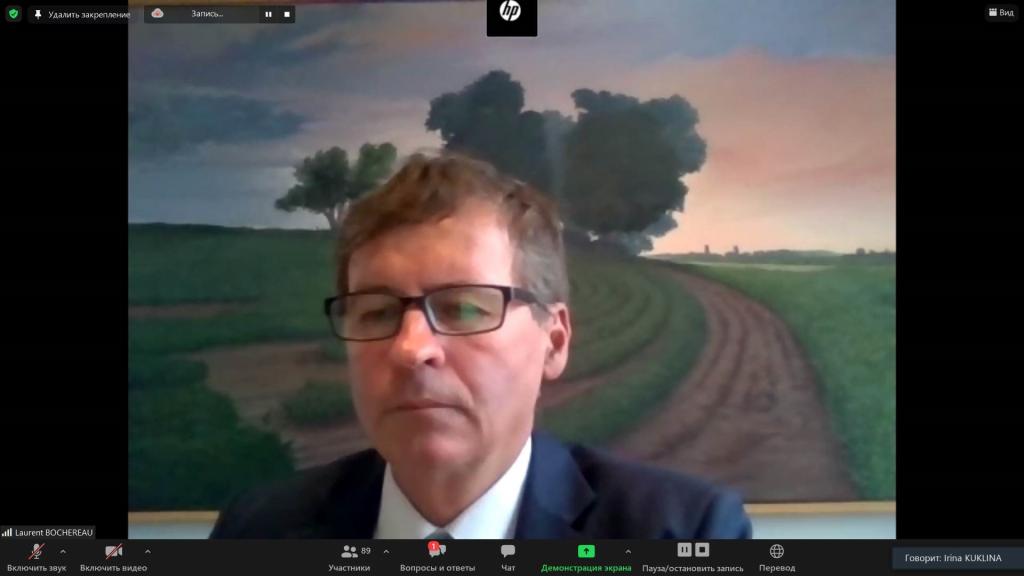 In his opening remarks, Laurent Bochereau, Head of Science & Technology Section, Delegation of the European Union to the Russian Federation, underlined the role of the current call as an opportunity to foster international cooperation between the EU and its neighbouring countries including Russia on a broad range of topics, to contribute to climate change mitigation and to accelerate the transition towards green economy. Mr. Bochereau highlighted that the webinar was aimed at raising awareness among Russian science & innovation community of the opportunities to participate in the call. He also stressed that this event was particularly focused on the forestry related challenges, which are becoming a major issue to tackle in the EU and Russia, and which importance was proven at recently held EU-Russia Climate Conference. In addition, Mr. Bochereau underlined that the new opportunities for fostering further EU-Russia cooperation on such topics as forest management quality improvement, forest fire prevention, development of methodologies and technologies for forest sustainability assessment will be available through the Horizon Europe forthcoming programme.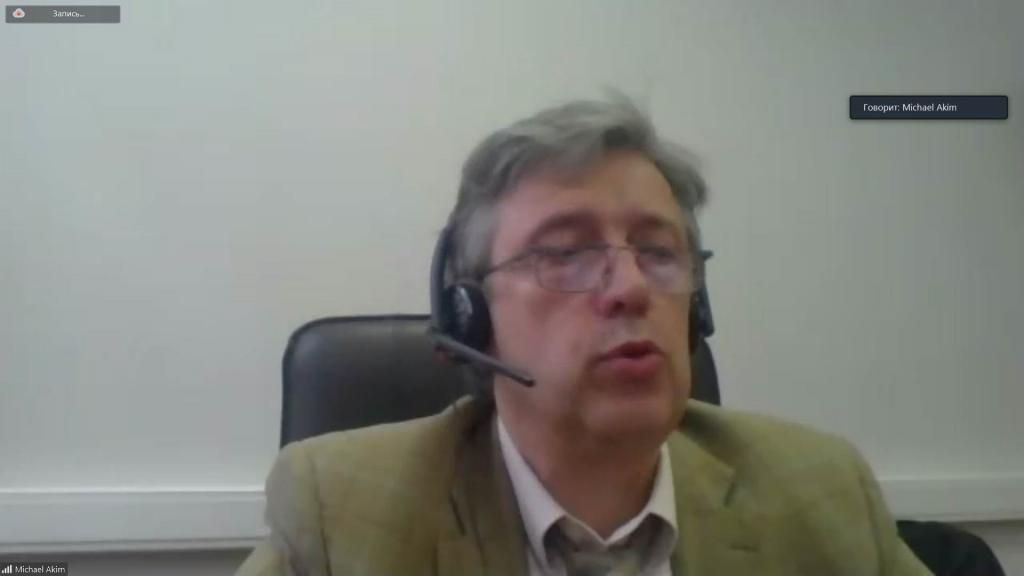 Michael Akim, AEB Board Member, Chairman of the AEB Modernisation and Innovation Working Group; Associated Partner, Vitus Bering Management Ltd.; Professor of Graduate School of Business, HSE University, in his introductory remarks underlined the role of Russian forests. Mr. Akim put a special emphasis on the biodiversity ensured by Russian virgin forests as an important element of the European ecosystem. In this regard, he also marked the need of improving forest monitoring, preservation, and forest fire prevention system in Russia. Furthermore, he pointed out the importance of Russian forests in the context of the transition to a circular economy assuming major changes in industry structure and supply chain. Corporate reporting, in opinion of Mr. Akim, is considered as another extremely important element for improving Russian forests management, particularly in terms of forests carbon sequestration capacity. In conclusion, he highlighted the need of further development of the Russian forests sustainability assessment system that would require new skills and the engagement of universities in creating special new programs to combine technology, sustainability and circular economy principles.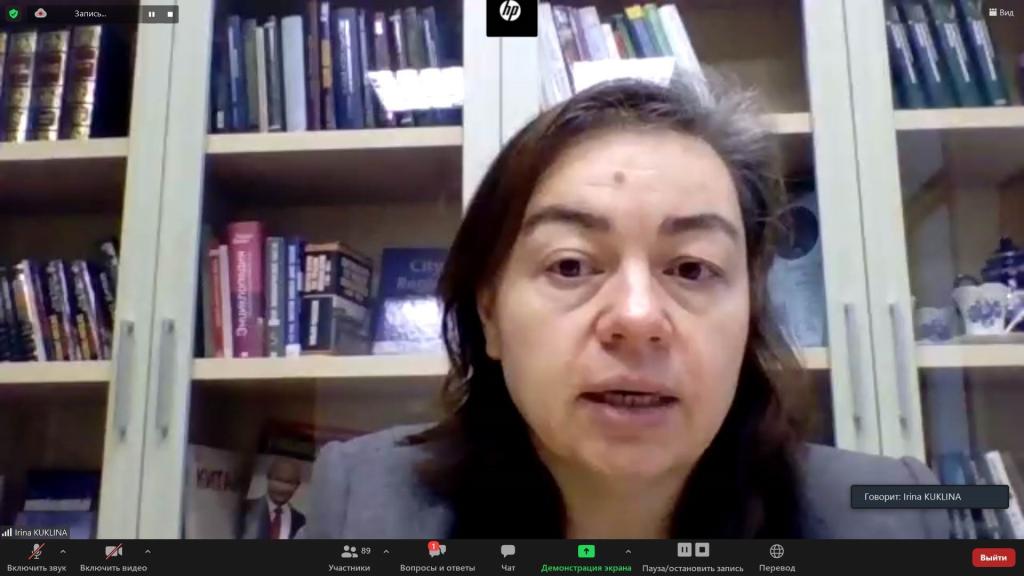 Irina Kuklina, Executive Director, International Center of Innovation in Science, Technology and Education, highlighted that the Ministry of Science and Higher Education of the Russian Federation provides support to science and technology projects  facilitating international cooperation on bilateral and multilateral levels. As regards multilateral level of cooperation with the EU, the co-funding mechanism established between the European Commission and the Ministry, under which the latter provides funding to Russian organisations taking part in EU's  research and innovation programmes, proved to be among the most efficient in supporting joint research projects in multilateral format. Ms. Kuklina informed the audience that the calls for proposals related to Horizon 2020, are announced by the Ministry of Science and Higher Education of the RF on an annual basis and are addressed especially to Russian participants. The next such call will be published in 2021 under the Russian State Programme "Development of Science and Technology". Meanwhile, she encouraged those participants willing to take part in the European Green Deal call, particularly on forestry-related topics, to look carefully at the successfully run projects and general requirements for participation within Russia.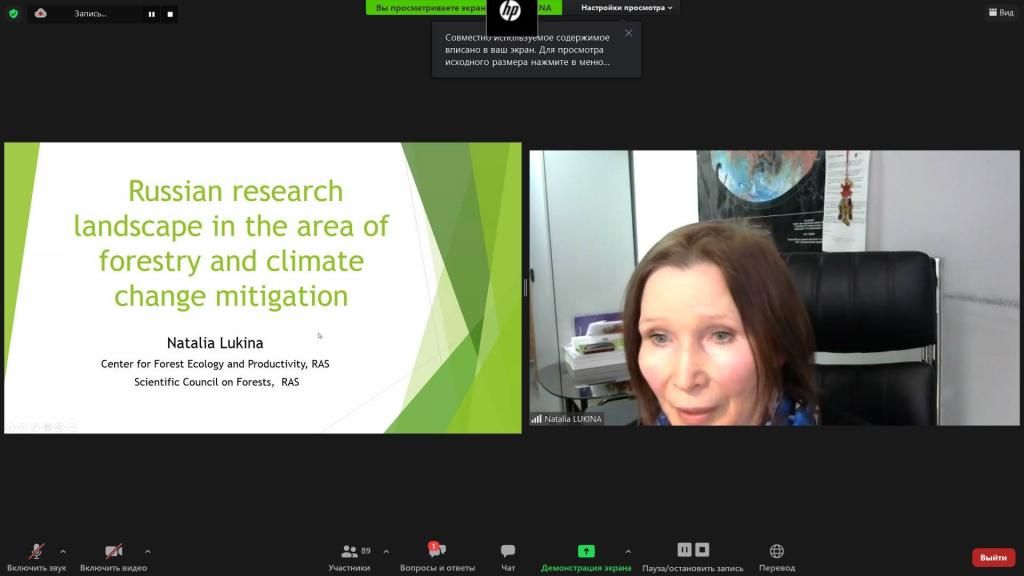 Natalia Lukina, Director, Centre for Forest Ecology and Productivity of the Russian Academy of Sciences, presented a detailed report dedicated to Russian research landscape in the area of forestry and climate change mitigation. Dr. Lukina made a comprehensive overview of the state of forest sector in Russia. She listed the following main complementary ways the forests might serve to climate change mitigation: preservation of forests with high level of biodiversity which is a basis for adaptation to climate change; increased carbon sequestration by managed forest ecosystems; decarbonization of economy. Dr. Lukina noticed that the measures on forest fire protection reflected in latest national forest plans, were developed without considering climate change, and thus, could serve as a precondition to the lack of systematic and consistent approach towards tackling climate change and its impact on forestry. In this regard, she highlighted in particular the need for urgent improvement of climatic monitoring of Russian forests and the development of methodological approaches to determine the volume of GHG absorption by forests.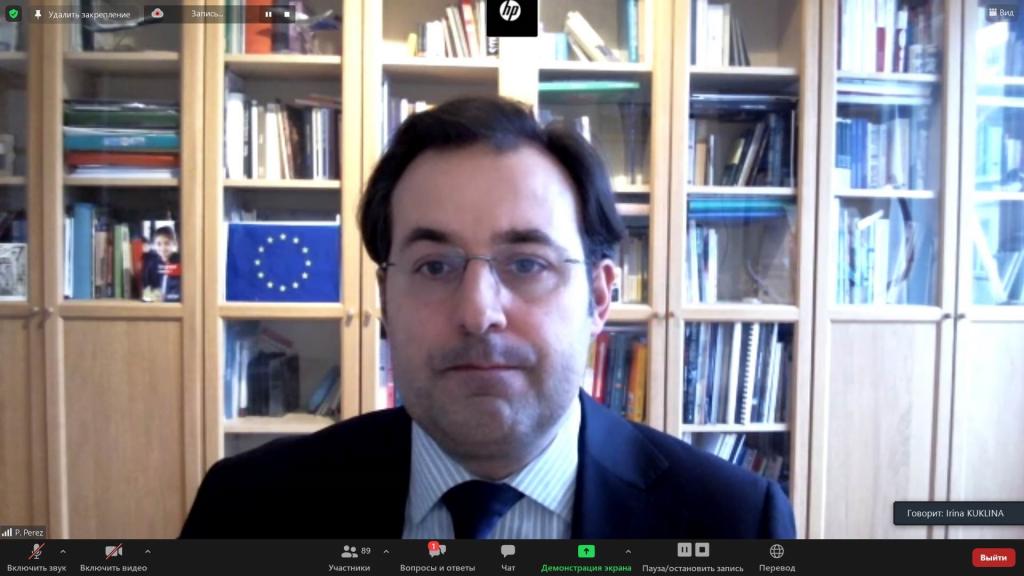 Pablo Perez-Illana, Aviation Policy & Programme Officer, Directorate General for Research & Innovation, European Commission, presented the Horizon 2020 European Green Deal topics related to forestry in holistic perspective. He encouraged international cooperation with the countries facing similar challenges related to the extent of forest fires and the need to improve prediction and management of environmental disasters. In order to  maximize the cooperation effects, Mr. Perez-Illana also encouraged the proposals connected to national climate change adaptation mechanisms. He underlined that current call provided a substantial opportunity to accelerate and demonstrate the research & innovation solutions to be deployed at local, regional, national, EU and international levels. In this line, Mr. Perez-Illana highlighted the importance of integrating different aspects (environmental, climate, health, safety & security related, cultural and socio-economic) for finding solutions tailored to various situations. By concluding, he pointed out that working closely and engaging all concerned actors might be a fundamental success factor for tackling these challenges.
The record is available via 
LINK
Presentation_Natalia Lukina .pdf

View/Open
Presentation_Pablo Perez-Illana.pdf

View/Open