25.01.2019
On 25 January 2019, the AEB HR Committee arranged an open event "Internal recruitment processes".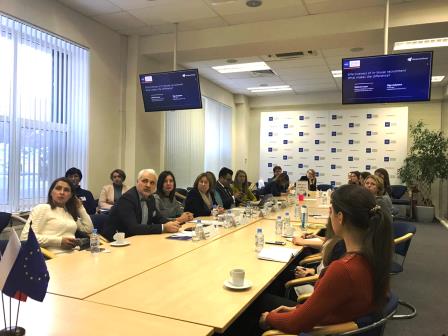 Irina Aksenova, Deputy General Director for Key Clients, Coleman Services, moderated a vivid discussion on recruitment issues and the efficiency of internal recruitment processes.
Mikhail Tuzov, Head of Analytical Services, and Olga Gulyaeva, Head of Human Resources, ManpowerGroup, presented their HR-surveys. 
Askhat Kaybushev, Manager, Personnel Management and Taxation of Individuals, KPMG, and Oksana Pudova, KPMG Human Resources Department also informed about the results of their studies.
Lyubov Satina, HR Manager, Lindt, shared the experience in internal recruitment cases.
All the participants discussed the issues and trends of internal recruitment and recruitment data analysis.