02.10.2019
On October 02, 2019, the AEB IT-Telecom and HR Committees held a round table devoted to technologies in searching and training of employees "HR IN TECHNOLOGIES AND TECHNOLOGIES IN HR".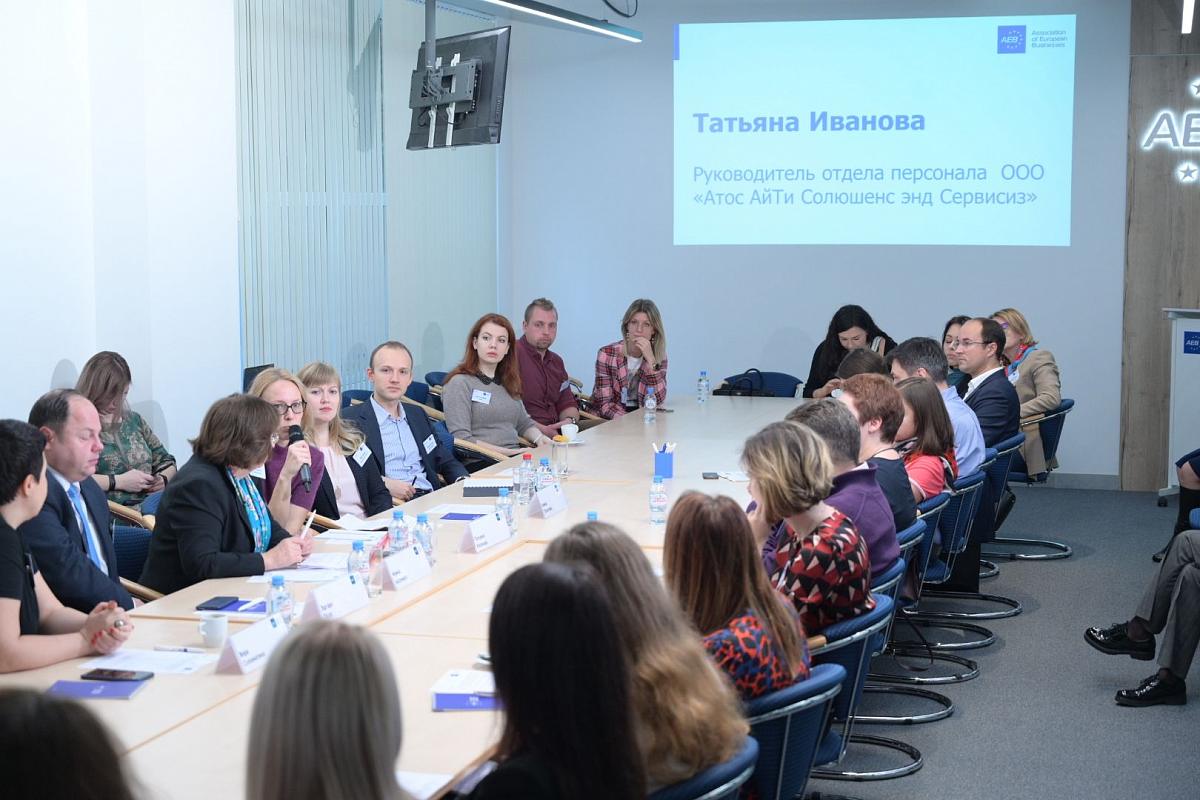 The meeting was opened by Edgars Puzo, Chairman on the AEB IT-Telecom Committee, General Director, Atos IT Solutions & Services and moderated by Irina Aksenova, Deputy Chairman of the HR Committee, Deputy General Manager Key Accounts, Coleman Services UK.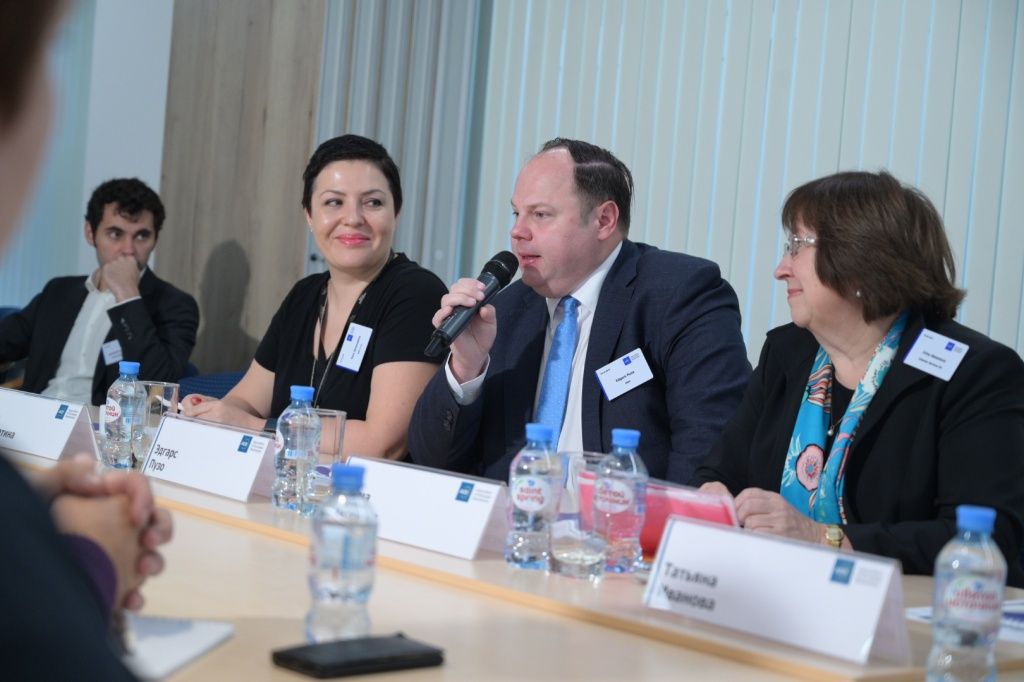 Among the speakers were: Vera Solomatina, HR Director SAP C.I.S., Tatiana Ivanova, Head of Human Resources Department « Atos IT Solutions & Services and Elena Lopatova, Country HR Manager – Russia and Kazakhstan HR Business Partner, Eastern Europe GTM, HP Inc.
The participants vividly discussed such issues as solutions for retention programs; best practices for different age groups, particularly for young people; employee engagement; emotional intelligence and stress management, and others.