26.08.2019
On 27 August, the AEB in cooperation with the international exhibition operator ITEMF Expo held the 10th IMAF (International Moscow Automotive Forum) in Moscow.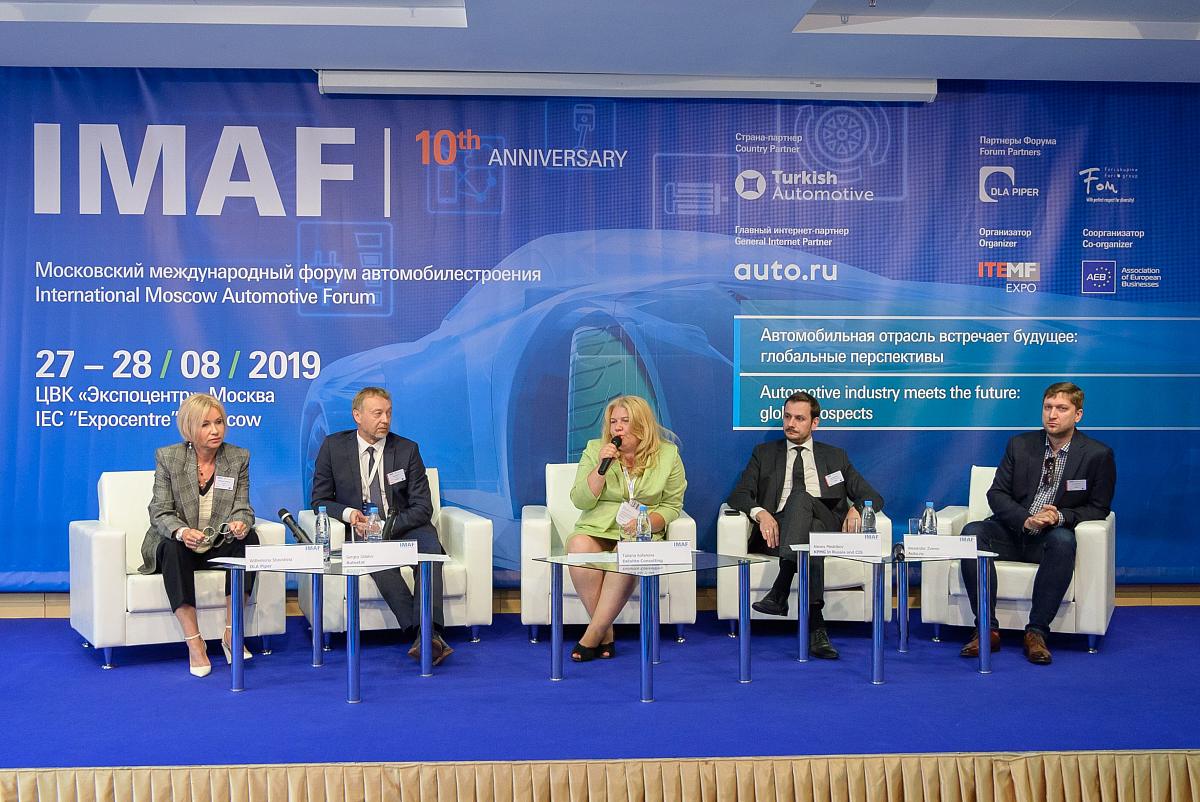 This year the topic of the forum was "Automotive industry meets the future: global prospects". The first analytical session started with the opening ceremony during which the participants were addressed by Frank Schauff, AEB CEO; Michael Johannes, Vice President, Messe Frankfurt Exhibition GmbH, Brand Manager, Automechanika; Anna Manvelova, General Director, ITEMF Expo. 
Stuart Lawson, AEB Board Member and Chairman of the Finance & Investments Committee, Senior Advisor at EY, moderated the plenary session on the future of the Russian automotive industry. In the course of a lively discussion, representatives of state authorities, Russian and foreign industrial companies, automobile manufacturers debated on the issues of state support for the automobile industry, prospects and strategies for development of the automobile market and implementation of innovative solutions.
The first day of the Forum wrapped up with the topics of electric cars and autonomous vehicles.
The second day will be devoted to the issues of localisation of new technologies; cluster policy and special economic zones, in particular, measures to support enterprises and best practices, will be covered as a separate topic.