22.08.2017
On 22 August 2017, the AEB in cooperation with the international exhibition operator ITEMF Expo held the 8th IMAF 2017 (International Moscow Automotive Forum) in Moscow. This year the topic of the forum was "Automotive industry in transformation: drivers of success"
Thomas Staertzel, AEB Board Chairman, Managing Director/ CEO, Porsche Russland, and Michael Johannes, Vice President, Messe Frankfurt GmbH, Brand Manager, Automechanika, made the opening remarks.
Among the speakers of the plenary session were: Nicolas Maure, President, Avtovaz, Alexander Maslennikov, Director of the Departament for the Development of Economic Sectors, Ministry of Economic Development of the Russian Federation, Konstantin Evstyukhin, Managing Director for non-financial support, Russian Export Center, Vadim Kulikov, First deputy General director, Agency of technological development, Alexander Moynov, Managing Director, KIA Motors Rus, Oleg Moseev, President, ROAD, Sergey Udalov, Operations Director, AA "Autostat", Wilhelmina Shavshina, Legal director, Head of Foreign Trade Regulation at DLA Piper, Nina Goulis, Partner, Tax and Legal, KPMG, Ekaterina Suslennikova, Head of the Department of special investment contracts and localization, industrial policy department, Industry Development Fund. The experts presented an overview of Russian automotive market and discussed if the measures of State support for the automotive market are effective, automotive and export strategy 2025 and special investment contracts. 
Click HERE to get more photos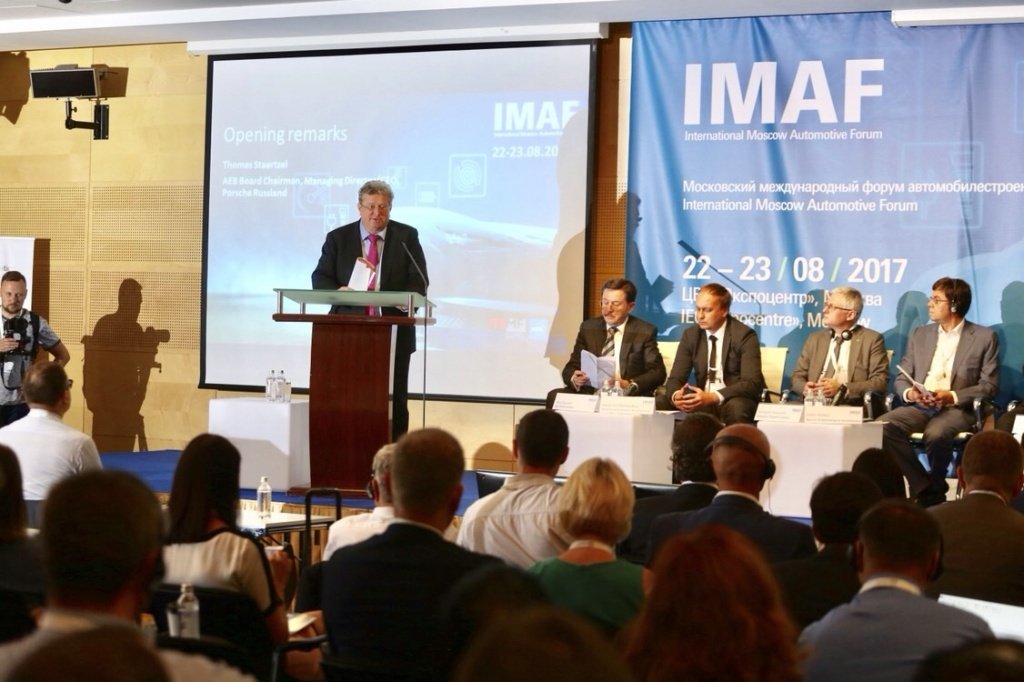 AEB secretary position.pdf

View/Open
2017 Russia's key economic indicators.pdf

View/Open